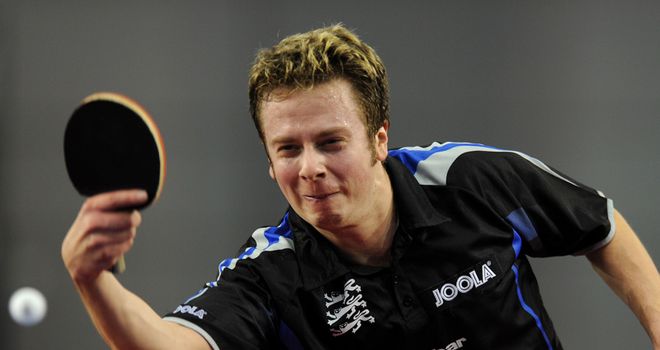 Andrew Baggaley
With the Chinese continuing to dominate the table tennis scene, it is important not to overlook Britain's best medal hope as the Games arrive in London next year.
Andrew Baggaley became Britain's youngest ever professional player at only 13, after taking up the sport at the tender age of four.
Coming from a family who all played table tennis, whether in recreational leagues or at County level, the 28-year-old's love for the game grew after beginning to play with his mother in his back garden.
The Milton Keynes-based athlete was ranked England Number One in every age group category-Under 10, 11, 12, 14, 17, and 21. As well as this, he gained an impressive 23 English Junior National Singles & Doubles titles.
The right-handed attacker, who currently plays for French club, CPC Nice, has had many highlights during his career. In 2000, he took home the gold medal at the Commonwealth Team Championships in Singapore. He then followed this by becoming double gold medallist at the 2002 Commonwealth Games in Manchester.
He has since also won two Commonwealth Silver's in 2006 and 2010, as well as a bronze at the Delhi Games last year.
Baggaley, the English Men's Singles National Champion in 2002, 2008 and 2010, now has all his thoughts and preparations geared towards the home Olympics next year.