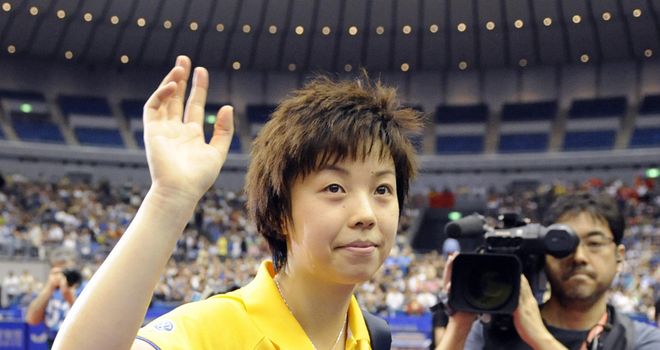 Zhang Yining
Zhang Yining is the stellar name in women's table tennis, but question marks loom large over whether she will compete at London 2012.
Zhang, who was born in China's capital city Beijing, took to table tennis when she was five and became part of the Chinese National team at the age of 14.
The right-hander won her first title at the 1998 Malaysian Open, claiming both the singles and doubles titles and the 28-year-old has never looked back.
Her illustrious career has seen her claim a plethora of titles in all realms of the sport but perhaps her greatest success was during the 2004 Olympics in Athens where she scored gold in both the singles and doubles events.
Zhang followed up her Athens glory in her home-city Beijing four years later, as she claimed gold once again in the singles, as well as scooping the Team gold.
The shake hands grip-user has utterly dominated the women's side of the game and was top of the rankings for five years in row from 2003 to 2008.
Zhang has been off the ITTF Pro Tours since 2010 however and it is unknown whether she will compete in London, with the opportunity to become the most decorated table-tennis player in history.
If Zhang does feature in 2012, current number one Li Xiaoxia is likely to provide the sternest competition. World Cup 2010 winner Guo Yan is also in the hunt, as well as reigning Grand Finals champion Feng Tianwei.