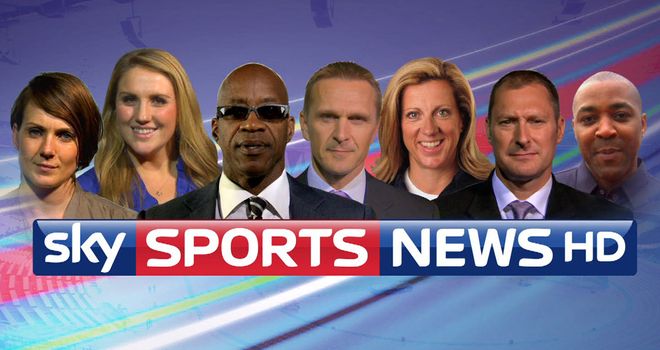 Baroness Tanni Grey-Thompson on the Opening Ceremony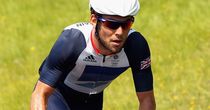 "I'm really looking forward to seeing the British team come out. There's nothing like it when you step out in to the lights of the stadium. Of course, it's a nice thing to go to if you can but as an athlete you don't spend years and years training to go to an opening ceremony, you spend years training to compete. You have to think about the lateness of the hour, getting back to the village and it's not worth messing up your competition because you've been out late. I know every athlete wants to be there, but it's just not practical.
"In terms of the Olympic cauldron, I'd like it to be Sir Steve Redgrave who lights it, because of what he's done over five games - but we may see something rather different.
"And hopefully we can follow that up with a gold medal from Mark Cavendish - or anyone from the road cycling team - in the road race tomorrow. It will actually be really interesting to see what the team tactics are. If we win gold in the road race that will really set Team GB up [for the rest of the Olympics] because each of the sports watch what each other do and, although you're concentrating on your own thing, it does make a difference if you can get gold medals in the first one or two days."
John Regis on Usain Bolt's 100m chances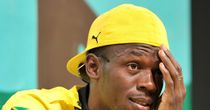 "Bolt lost to his friend and room-mate Yohan Blake at the world championships last year. No athlete likes to lose and, as one of Jamaica's favourites for gold, to lose to your training partner is of course going to put a question mark in your mind. But he's a quality athlete, as we all know, and he just needs to focus.
"They are good friends but when the starter fires the gun, there are no friends because the first person that crosses the line picks up the gold. They'll be fighting each other all the way to the line.
"Bolt is still the favourite, but it's not a given. First of all, he can't do what he did at the world championships last year and false start. He has to be close to Yohan Blake in the first 30 metres because if he does that then he has a better chance of winning. If he's not close to him at that stage then he's going to be under pressure and sometimes when and athlete is under pressure they don't run fluently, they get tight and stiff and that stops them from performing at the highest level. He has to limit that damage early, build off that and then run his own race.
"But there are other rivals too. Tyson Gay from USA is a very good outside bet and has a very good shot of breaking up a Jamaican 1-2-3. Also, there's Asafa Powell; he hasn't really performed at major championships but we know he has the ability to run very fast. Justin Gatlin will be there too. He won the American trials and has run 9.80 this year.
"It's all boiling up to be the greatest 100m Final ever seen!"
Mark Foster on Britain's swimming hopes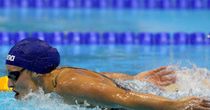 "Looking back to Sydney in 2000 we didn't win a medal. Then in 2004 we got a couple of medals and in 2008 we came away with six medals. The team are expecting to do as well as or possibly better than that this time and I'd say this current squad are even better than the Beijing team.
"Finishing third in the medal table is no mean feat - especially when you look at the big nations like Russia. Our team does well for a small nation. But this success has been a long time coming. Bill Sweetman came on board in 2000 and he put strategies and systems in place, whereas when I first got into the sport, whether you made it or not was hit or miss. Now there's a system in place where they put a net out and capture the young talent and fast-track them to the local teams and then the bigger teams and national training squads and so on. We've also got intensive training centres now. There's been an awful lot of investment that's gone into it and we are seeing now that it has worked.
"Going into these Games we've got more opportunities to get onto the podium and more opportunities to get swimmers into finals than ever before. And if you've got a lane in the final you've got a chance.
"Looking at our team I'd say Rebecca Adlington will retain her 800m title and possibly get a medal in the 400m; Fran Halsall goes in three events and is ranked in the top five in all three of them at the moment; Ellen Gandy has got two butterfly events and she's ranked in the top four in the world; Hannah Miley goes on the first night and she's number two in the world; Gemma Spofforth is world champion and world record holder in the backstroke; Lizzie Simmonds is European champion. So our women are very strong. We're not as strong in the men but Liam Tancock is a double world champion in the 50m backstroke - which unfortunately isn't in the Olympics - and he is among the top four or five in the 100m. He'll never say die and give it a go.
"So there's a lot to look forward to."
Cassie Patten on Rebecca Adlington's form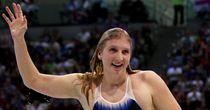 "Everybody's human and people go in cycles, but Becky is swimming amazing at the moment. She has set World No. 1 times three or four times this year already. Two weeks ago, completely untapered in full training, she set the second fastest time in the world - only ever beaten by herself. Coming into this for the 800m she is looking really, really strong. In the 400m she has a couple of girls who are around her and I think that's where the real race is going to be, but Becky is a really strong competitor and I think with the whole crowd behind her it's going to really pull her on."
"So I think she's got a really good chance in the 800m free, that's her event, but in the 400m she's going to struggle a little bit. She's not ranked number one in the world at the moment in the 400m, but who knows? It's a home crowd and I know that she wants it. She's also in the 4x200m relay as well, which the girls have got a good chance in.
"The desire is greater now that she's had that taste of winning gold at the Olympics. She's had a lot of media pressure in the past four years and she can deal with that better now. She went from being a swimmer that people didn't know about and now she's a household name. To come here in London in a home Olympics, I think that drive is going to be here more than ever."
Nick Gillingham on why Hannah Miley should win the 400m individual medley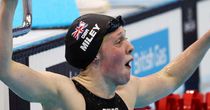 "I think Hannah will have a very solid performance through the fly, backstroke, breaststroke and front crawl and come on very strong in the second half of the swim. Over the last three to four years her coach and father, Patrick, has done a lot of work on her breaststroke and it's a real strength now.
"She will also execute very strong turns underwater and will be much faster at that than her swim speed. She is like a torpedo: she is very slightly built but very powerful.
"I would expect Hannah to take the lead after the final turn when moving from the breaststroke leg into the front crawl leg, 100metres away from the finish. She is very fit and quick on the final leg but she will need to be in the front by then.
"She has a lot of skills in the water but she is also very strong mentally and, sticking my neck out, I'd say she is the toughest female swimmer we have in the pool globally."
John Salako on Team GB's 1-1 draw with Senegal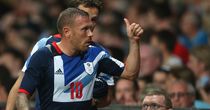 "Britain didn't really come out of the blocks in the second half and it was only when we let Senegal back in the game that we showed desire and drive, but if a penalty had been given for the challenge by Saliou Ciss on Craig Bellamy it would have changed the game.
"It would have been 2-0, game over, three points on the board and we would be going into our next group game against UAE looking comfortable. It was a shocking challenge from Ciss and a stonewall penalty, but it wasn't given and we ended up getting hit on the break for Senegal's equaliser.
"There were a lot of rash, physical challenges from Senegal that the referee let go, but on chances and possession you would probably say that Senegal deserved a point; they worked hard, kept going and created six or seven good chances, three of which went straight at Jack Butland, who made smart saves.
"We've got to take the plusses as it was a decent performance but we weren't at our best and this has put a bit of pressure on. We've got to improve because UAE are decent."
Charlie Turner on Michael Phelps v Ryan Lochte in the 400m individual medley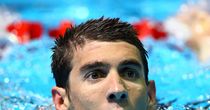 "This is going to be the theme of the week. There's nothing to split these two. 2008 Michael Phelps won this event and nobody really got near him. Ryan didn't have a great meet there and got the bronze medal. After that Michael said he wasn't going to swim the 400m medley again so for the last two world championships Ryan has won those pretty comfortably. But out of the blue this year Michael said I'm going to do the 400m medley again. He's come back and there's about two tenths of a second splitting these two now. Ryan just beat him at the US trials about four or five weeks ago, so Ryan's got the edge slightly, but going into the meet there's very little to pick between them. On the day maybe Lochte just wins it.
"They're both really popular with the fans. Michael keeps himself to himself a bit more, while Ryan is always out there, he's a skater, he likes going to parties, he wears crazy things on his teeth, he has big trainers on, he's a bit of a character."