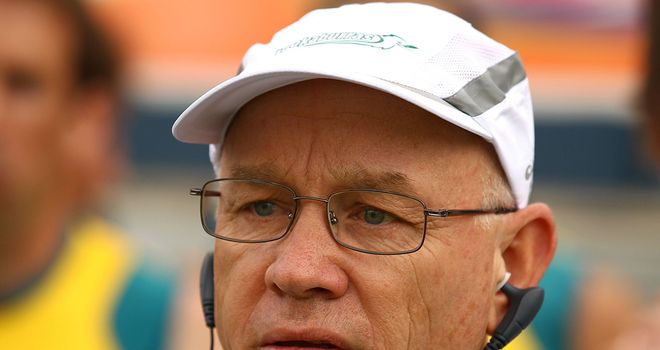 Ric Charlesworth: The Australia hockey coach named ten Olympic debutants in squad
World number ones Australia have named ten Olympic debutants in their squad for the London Olympic Games.
Among the six who are not first-timers is five-time world player of the year Jamie Dwyer. He was part of the bronze medal-winning side in Beijing four years ago.
He is joined in the squad by first cousin Matt Gohdes, while star striker Des Abbott has been named alongside cousin Joel Carroll, who replaces defender Graeme Begbie after he sustained a serious knee injury in the test event at the Riverbank Arena last month.
Setbacks
Coach Ric Charlesworth is yet to name his two travelling reserves and is still wary of suffering more injury setbacks before the tournament begins in five weeks' time.
The Kookaburras coach said: "There is still a contest on for the other two spots and the final squad doesn't have to be handed over until July.
"With our recent injury history, there is some doubt this will be the final 16 we take."
An extended squad will play a three-Test series against New Zealand in Cairns over the next week.