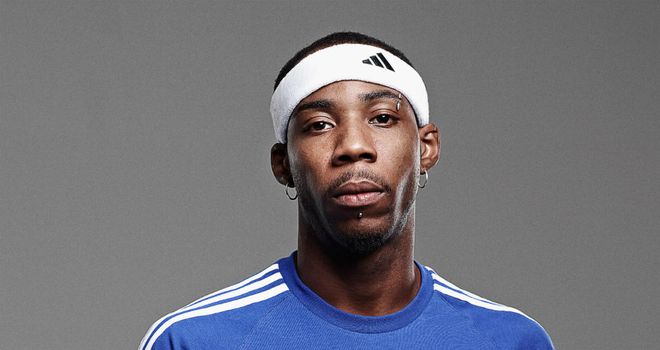 Phillips Idowu: Disappointed BOA made request for medical details public
Phillips Idowu's agent insists his athlete was disappointed with the British Olympic Association for making a request for his medical details public.
The triple jump gold medal hope has not travelled to Portugal for a pre-Games training camp with the rest of the Great Britain athletes.
The 33-year-old has chosen to remain in London for treatment having recently been troubled by a hip injury.
"He's incredibly disappointed and surprised as to why the BOA has chosen to do this."
Idowu agent Jonathan Marks Quotes of the week
The BOA have written to Idowu to seek clarification over the matter but while the athlete's representatives understand that, they believe the request should have remained confidential.
Disappointed
"He's incredibly disappointed and surprised as to why the BOA has chosen to do this," commented agent Jonathan Marks.
"I can't understand the benefit to the athlete. We are more than happy to send the BOA the medical records.
"Our office has even had a call from a member of the BOA medical team who has also expressed surprise at the organisation's decision to go public with the request.
"Phillips is an athlete who's proven that if he gets to the start line then he is one of those athletes who can win a medal."
Idowu, who won silver in Beijing four years ago, is due to compete on August 7th.
Record
Explaining the situation on the BOA's behalf, spokesman Darryl Seibel said: "Our chief medical officer Dr Ian McCurdie wrote to Phillips and his agent yesterday asking that he provide to Dr McCurdie the relevant medical records relating to his injury and the treatment he is currently receiving.
"Those should be provided to our chief medical officer on a confidential basis.
"The basis for doing this is a clause in our team members' agreement that says athletes are required to provide details of any injury or illness that may impact on their performance during the Games."
Responding to the comments from Marks on Idowu's behalf, Seibel added: "The BOA has duty of care to every member of Team GB and the purpose of us reaching out in writing was to obtain information specific to the injury to help us understand the nature of the treatment he is undergoing and make sure we are in a position to provide all support necessary to get him back to full fitness as quickly as possible.
"This isn't about any one athlete, it's about every member of the delegation - they have the responsibility to share any information that may affect their ability to perform.
"I fully expect we will receive that information. This request came from our chief medical officer, who will keep it in confidence."