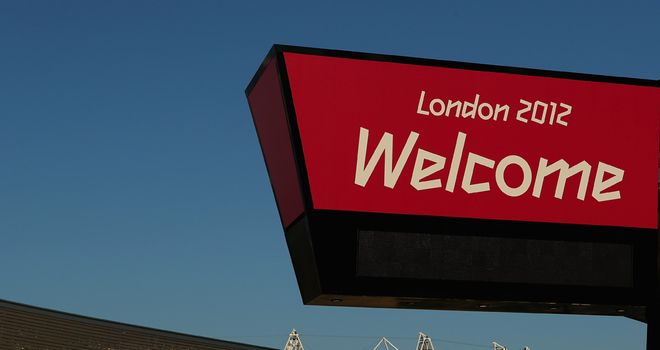 London 2012 in action
Since July 2005, it had been said that a somewhat large project was to be undertaken. A sporting extravaganza which would attract the eyes of the world.
Such a colossal venture would require a hugely logistical operation; venues needed building, staff employing and volunteers trained.
Yet it is not until you step into, after the airport-style security checks, the Olympic Park itself, that you realise on quite what scale the 2012 Games find themselves.
To say that the park is vast would be the understatement of the year, with walking times of up to 30mins from one venue to another.
There is also a towering giant which lurches overhead when arriving in the park- the orbit - Britain's tallest art structure which offers amazing views across the whole of London.
United
Moving through the crowds, even these were dispersed and hence did not make you feel like you were a sardine stuck on the central line. The crowds were most definitely present yet the whole experience had been organised in such a way that the masses were suitably controlled at all times.
A 'Park Live' site inside the park created a united environment, as the fans clapped and roared Team GB to a silver medal in the equestrian events.
Picnics were out, union jack flags were waved and then the poncho's made an appearance! It is Britain after all.
A staff conga line was formed, with singing and dancing employees, with a rather-too enthusiastic song about the greatness of rain. It is Britain yes but there are limits!
Despite the downpour and over-energised dancers, the sheer brilliance of this architectural development could not be undervalued.
Stunning
The aquatics centre, water polo arena and handball's copper box were all impressive enough yet it was the sight of the velodrome out the corner of the eye which proved enough to take your breath away.
It is a stunning piece of design and attention to detail has never been more evident.
Fans across the park were trying to take it all in, draped in their country's colours, flags and, of course, patriotic all-in-one suits!
The Coombes family from Epsom, Surrey, told Sky Sports: "The Park is fantastic, far bigger than we first thought. The main stadium is just stunning."
And it wasn't just the GB fans being biased about what was on show here.
A group of American friends, on their way to watch the basketball, said: "It is huge! We didn't think it would be this big. We are just taking it all in and all the volunteers are just so nice. We are super impressed with how nice everyone is. We are having a great time here!"
There it is again. That word. Volunteers.
They are mentioned by most people that have visited the Games and to think people will return to their respective countries feeling so positive towards these games makers and the British public is a true testament to what London has achieved.
The Olympic Games may be focused on sport, yet in reality, they are much, much more than that.