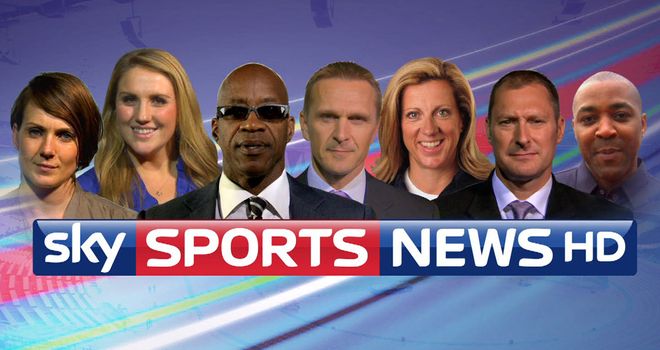 Kelly Sotherton on the Phillips Idowu row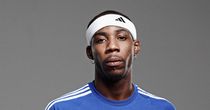 "Phillips is notorious for doing things his own way and obviously he's been successful over the last few years by doing that.
"However, I do feel he hasn't gone through the right procedure here. When you get selected for Team GB you have to fill in so many forms and sign a team agreement and tell the BOA of any injuries you have that may hinder your performance or be de-selected. So he should have been more up front with the BOA and UK Athletics with that information.
"There is a bit of a media storm around Phillips now and he doesn't need this on the eve of the biggest competition of his life.
"By keeping this a secret he's also not helping the UK medical team who will be looking after him when he enters the Olympic Village and competes. They need to know as much information as possible to help him try to win a gold medal. By keeping that information behind closed doors he's not helping himself.
"It's his decision - and hopefully it will pay off - but at the moment it doesn't look very promising.
"He's so talented and has done so well since the Olympics but I'm not hopeful he'll be at his best and that's a shame. Also, he was born just a few miles from here and this is going to hurt if he can't fulfil his dreams. Fingers crossed he can compete and go for gold."
Nick Gillingham on Rebecca Adlington's hopes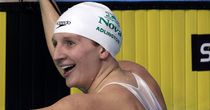 "In swimming we won three gold medals in the pool and two in open water at the 2008 Games. I think we could get eight in total this time.
"Responsible for two of those golds was Rebecca Adlington, who won the 400m and 800m freestyle titles. She's had her ups and downs since then but she's been on form for the last two years, taking gold at the Commonwealth Games and consistently beating 8 minutes 20 seconds in the 800m.
"In the last two years she's been on a rising cloud up to London 2012. She set the fastest time in the world at the Olympic trials in the 800m freestyle and I feel that will be her race. Of course she'll be challenged but I think she'll take gold.
"In the 400m freestyle there are three four rivals in there and it will be tough for her to medal in that competition. If she medals in the 400m freestyle and then gets gold in the 800m freestyle she'll be pleased."
Gail Emms on Britain's badminton hopes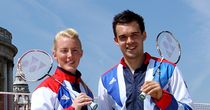 "We have only got four players; it is a very small team and a very young team and they have never been to an Olympic Games before.
"But we have a mixed doubles pair, Chris Adcock and Imogen Bankier, who in the test events last year went and got a silver medal against all the odds.
"They are ranked 10 in the world but the Olympics is funny and anything can happen. I wouldn't say go out and put a load of money on them getting a medal but they have an outside chance of getting one.
"Badminton is so popular in the Far East; 100million people in China play it so unsurprisingly they are favourites [to win lots of medals]. They could get a clean sweep, but there are Korean pairs and Malaysian pairs that could upset that."
Sally Gunnell on Perri Shakes-Drayton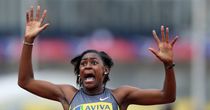 "Russia's Natalya Antyukh is the world number one at the moment and she's run the fastest time this season, which is 53.40 seconds. But Perri had a really good run at Crystal Palace a couple of weeks ago, in the pouring rain - and I really do think it could come down to weather conditions out there. If there's some wind and rain that would be in her favour for sure.
"Perri can definitely get a medal but if she can get her pattern right I think she can beat this girl.
"Sometimes she doubts herself and I think she was surprised by the time she ran at Crystal Palace (53.77 seconds). She's had a couple of injury niggles but then all of a sudden she ran this amazing personal best.
"I want her to believe in her ability because she could run a lot faster than that, with the flat speed she's got at the moment."
Find out more about Shakes-Drayton's PB by watching this video