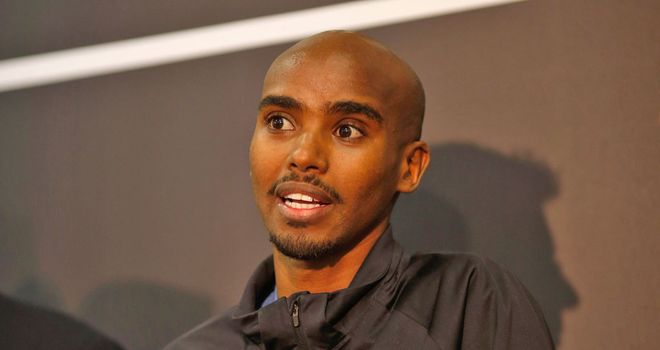 Mo Farah: Unsure whether he will run the marathon in Rio 2016
Double Olympic champion Mo Farah doubts whether it will be possible to run the 10,000 metres and marathon in Rio de Janeiro in 2016.
Farah, who won gold in the 10,000 and 5,000 metres in London, had been tipped to attempt the marathon, since at age 33 in four years' time he may struggle for speed over the shorter distance.
Alberto Salazar has stated that Farah was considering making the switch, although the Somali-born athlete has not spoken with his coach about their plans.
Farah knows there is a substantial difference between the two events and is currently of the mindset that attempting them in Rio could be out of reach.
When quizzed about his thoughts on Rio, Farah told Sky Sports: "I don't know. I haven't even talked to him. I've turned my phone off and am enjoying time with my family.
"I'm flying to the USA tomorrow (Wednesday) morning. I'm looking forward to catching up with the rest of my training partners and Alberto. We'll sit down and come up with a plan.
"I read something. He hasn't told me. I don't know. I just saw it in the papers that he wants me to do the 10,000 and the marathon. I don't know if that's possible.
"He's the boss and I just have to get on with it I guess. The marathon and 10,000 metres on track is completely different. 26.2 is a long way. Who knows what is going to happen?"