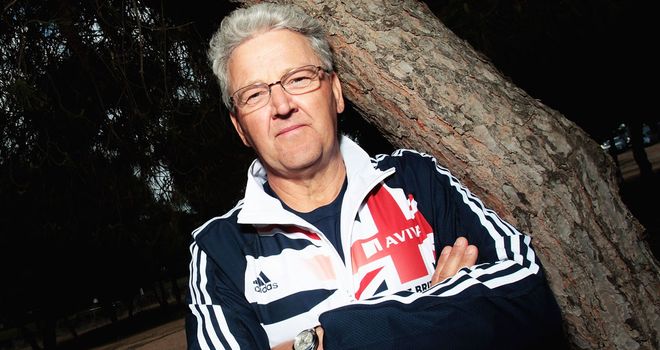 UK Athletics have announced that Peter Eriksson is to take over as their new Olympic Head Coach.
The 59-year-old, who was born and raised in Sweden, takes over from Charles van Commenee, who decided to step down after the athletics team did not meet his medal target at this summer's London Olympics.
Eriksson began his sporting career as a speed skater before becoming a coach and he was hired by UK Athletics as head coach and performance director for the Paralympic programme in 2008.
He has been incredibly successful in that role, inspiring an improvement in the British Paralympic team's fortunes which has seen them finish second in the medal table at the 2011 World Championships and second behind China at the recent London Games.
He will now take on the highest profile coaching post in British athletics and said: "It is a great privilege to be asked to take on this role.
"I will continue with the methods and approach that has proved so successful in the Paralympic arena, and that has been about strong performance management of our best medal prospects, to maximise the likelihood of medal winning performances.
"The Olympic team performed very well in London, finishing fourth in the world with four golds, so I have a great platform on which to build.
"But I believe that we can still do better in Rio 2016, and of course when the IAAF World Athletics Championships take place in the London Olympic Stadium in 2017. The next five years look like an exhilarating time for British athletics."
Priceless ability
Performance Director Neil Black added: "Peter has proved time and again that he has the priceless ability to lead and inspire athletes to deliver when it matters most - at the biggest championships, on the global stage.
"He is a rare talent, fantastically well positioned to assume leadership of the Olympic team, and to build on the impressive progress the sport has made between Beijing and London."
Former Olympic Champion and reigning 400m silver medallist Christine Ohuruogu said: "I have such a lot of respect for Peter and what he's achieved.
"I was with him over the summer at the Paralympic Games holding camp and I was struck by the fact that he did whatever he could do get the best out of the athletes - he had a real no-nonsense approach and was totally focused on winning medals."