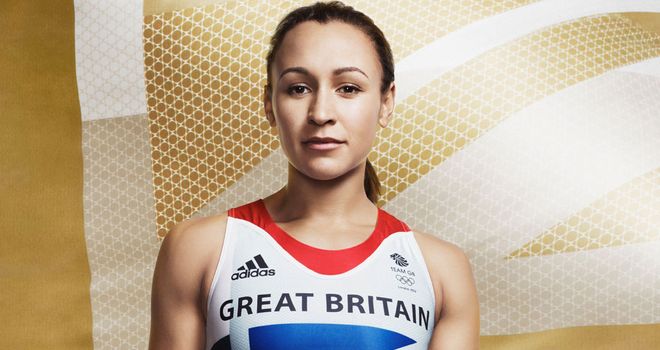 Jessica Ennis: everything has gone well in the run-up to the Olympics
Jessica Ennis says she is in great form on the eve of her first Olympic Games.
Ennis will get her heptathlon campaign up and running on Friday, and by Saturday night is expected to be Great Britain's first medallist on the track.
"It feels good to be this close and still feeling good. "
Jessica Ennis Quotes of the week
What the colour of that medal will be only time will tell, but the 26-year-old claims everything has gone to plan in the build-up.
"I do feel very good to be honest. I am very happy with the year so far, what I have done," she said earlier this week. "I am happy being out here (Monte Gordo), the training I have done. Yes, I feel good.
"It feels great because all through the year you worry a bit through every training session. You cannot stress too much but you are thinking 'What if I clip a hurdle', or something happens and it can go just like that, so yes it feels good to be this close and still feeling good.
"I still feel the passion but it's been a long build-up."
First up
Ennis's event is set to conclude around 25 minutes before another of Britain's big medal hopes, Mo Farah takes to the track for the 10,000m.
And the Sheffield athlete is delighted to be getting her event out of the way early in the stadium programme.
"It is nice being on at the beginning," Ennis added. "I much prefer to get it out of the way and it would be great to get us off to a good start and having Mo on straight after.
"I was on quite near the end in Barcelona (at the 2010 European Championships). Although it was good because the team was doing well and that created a bit of an atmosphere, Mo coming back with his medal and everybody doing so well, you are yet to perform. That was hard and means a lot of pressure."
Cheesy
Ennis will be trying to stay focused on her performance, but admits the crowd is certain to play a big part.
"I imagine it will be the scale of it that is different but I am trying not to think about it," she added. "I am looking at it as still a heptathlon which I have done many times, the same rivals, a stadium...
"I think it is a good thing to have the crowd behind you. The crowd getting crazy - I know this sounds a bit cheesy - but it does carry you along, it helps a lot to have that support. I love it."
The heptathlon gets under way at 10am on Friday morning with the 100m hurdles, followed by the high jump, shot putt and 200m.
On Saturday, the final three events will decide the medallists with the long jump, javelin and finally the 800m.