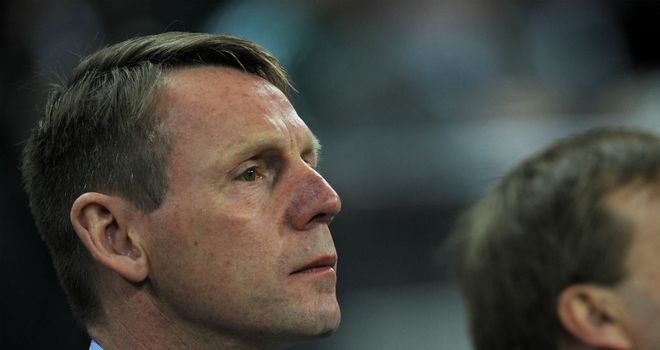 Stuart Pearce: His GB side face a tough test this summer
Great Britain's men face a tough group in the Olympic football tournament after being drawn against Uruguay, the United Arab Emirates and Senegal for the London 2012 tournament.
Stuart Pearce's side will kick off the tournament against Senegal at Old Trafford on July 26th, then play the UAE at Wembley on July 29th and finish the group against Uruguay in Cardiff on August 1st.
Uruguay were viewed as the toughest opponents Team GB could have faced while Senegal qualified on Monday night after beating Oman in a play-off at Coventry.
Great Britain's women's team will kick off the Olympics against New Zealand in the opening event of the London 2012 Games in Cardiff on July 25th - two days before the opening ceremony.
The draw at Wembley on Tuesday saw Hope Powell's side picked out of the hat against Brazil and Cameroon in Group F.
The match against Cameroon will also be in Cardiff, on July 28th, with the game against Brazil at Wembley on July 31st.