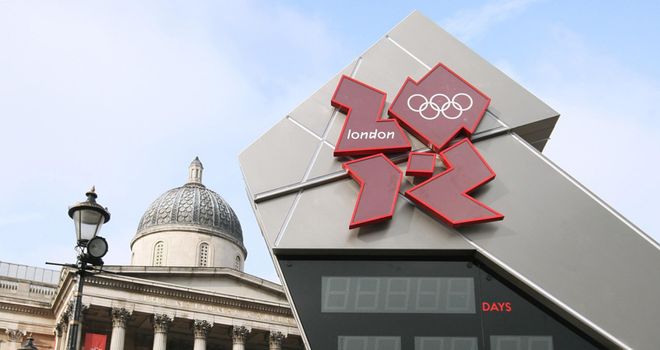 Bid: Tokyo aiming to follow London in counting down to the Olympics
Tokyo has formally entered the race to host the 2020 Olympics.
Bosses of the Japanese Olympic Committee believe the bid will help the recovery process from the deadly earthquake and tsunami which hit the country earlier this year.
The capital city's ambitions of hosting the Games for a second time were dealt a severe blow by the March 11 natural disaster.
However, JOC president Tsunekazu Takeda insists he is determined to bring the Olympics back to Tokyo for the first time since 1964.
He said: "We want to make this event a similar symbol of recovery from the major disasters we have suffered.
"We will devote ourselves to the cause of bringing the Olympics back to Tokyo."