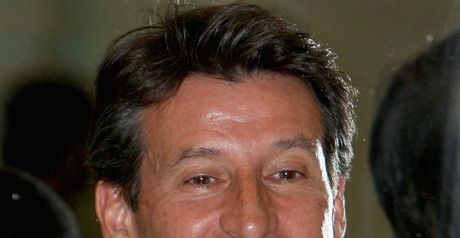 Ahead of schedule: Lord Coe
Lord Coe has insisted that London's preparations to host the 2012 Olympics are ahead of schedule.
"We are exactly where we would want to be at this point, if not a little bit ahead."
Lord Coe Quotes of the week
The end of October marks 1,000 days to go until the opening ceremony of the Games, which will be the first held in Britain since 1948.
Organisers have repeatedly denied the global recession will prevent London delivering on promises made when it won the right to host the event four years ago.
Recently, International Olympic Committee president Jacques Rogge declared himself happy with progress.
However, questions remain over a suitable venue for badminton and rhythmic gymnastics, while some Londoners have reservations about long-term effects the Games will have on their city.
But Lord Coe, chairman of the 2012 organising committee, insists preparation for the Games is on track.
"We are exactly where we would want to be at this point, if not a little bit ahead," he said.
"With only 1,000 days to go now, we are very excited.
"We still have a lot of hard work to do - but we are closing in.
"Over the last four years, we have been making fantastic progress. The East London skyline has visibly changed; we have five great venues coming out of the ground - and if you look at the amount of money the organising committee has managed to raise in order to stage the Games, punching through a very difficult economic climate, we are in great shape."
Legacy
Coe won four Olympic medals during his athletics career and became the first man ever to successfully defend the 1500 metre crown in 1984.
He is confident the British team can build on their fifth-placed finish in Beijing and help inspire a new generation of young athletes.
"I want to see a legacy in every form of sports participation," he added.
"I want to see more young people involved in sport.
"I want to see more young people doing things they wouldn't normally have thought about doing - and, of course, I want London to leave world-class venues not just for athletes but for our young future competitors as well.
"I also want to see the change in the public's attitude towards disability sports - and I think we can do that through the extraordinary performance of our Paralympic teams."