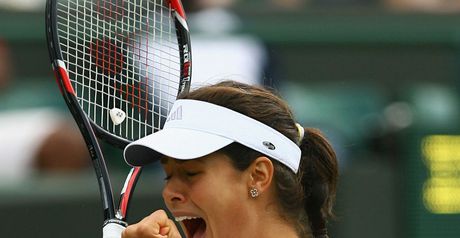 Ivanovic: Olympic dream
World number one Ana Ivanovic says that playing for her country at the Beijing Olympics will be a dream come true.
The French Open champion will represent Serbia in Beijing in her first trip to the Olympics, and she says she will be relishing the new pressure of playing for her country.
The 20-year-old watched then-Yugoslavia grab a basketball silver medal in 1996 and is now hoping to do her part for the country by aiming for gold.
"I grew up watching our athletes at various Olympic Games and I was especially excited when the men's basketball team won the silver medal at the 1996 Games in Atlanta," Ivanovic told the Belgrade-based Beta news agency.
"I will be truly honoured to represent Serbia in my first appearance at the Olympics and it's something I have dreamed of since I was a little girl."
Athletes
"I am also looking forward to meeting other athletes in the Olympic village and watching different events such as volleyball and water polo."
With Ivanovic, Jelena Jankovic and Novak Djokovic all heading to Beijing, Serbia's best chances of medals will come in the tennis competition.
This competition, though, will be fierce says Ivanovic and right u p there with the standard at the Grand Slams.
"It will be a fiercely competitive field, just as strong as a Grand Slam event," she added.
"I don't want to put myself under any pressure and be unrealistic, meaning that winning any medal would be a fantastic achievement."