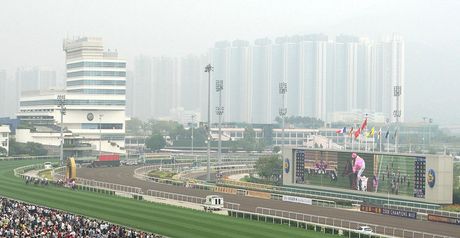 The Equestrian competitions are to be held apart from the main games in the city of Hong Kong due to concern about equine disease in Beijing.
Venue: Hong Kong Olympic Equestrian Address: Beas River & Shatin Events: Dressage, Show Jumping and Three-day Event Seats: 18,000 (dressage+show jump arena) Size: 5.7km (cross country track)
With its vast, well-established racing industry there were already some stabling sites for horses in Hong Kong, thus less construction was necessary, while strict quarantine measures eased fears over disease.
There will be two main equestrian venues: Sha Tin Racecourse and the Beas River Country Club.
The Sha Tin Racecourse will host the main competition arena, which includes the 80 x 100 metre stadium with all-weather standing and seating for 18,000 spectators.
The Beas River Country Club will be the site of the cross-country phase of the Eventing discipline and is to be held on the golf course.
The Show Jumping courses (and the Eventing stadium phase) are to be designed by Leopoldo Palacios of Venezuela and Steve Stephens of the USA. Michael Etherington-Smith of Great Britain will design the cross-country course.