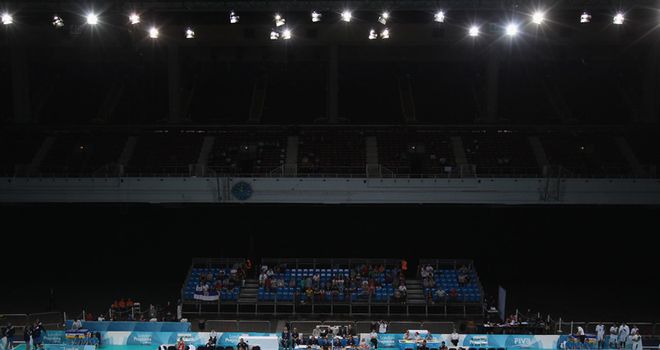 Earls Court, which first opened in 1937, hosts hundreds of events each year from exhibitions to conferences and live music events.
EARLS COURT Sports: Indoor Volleyball Capacity: 15,000 Location: West London, a short distance from the Natural History Museum
Games organisers took the decision to relocate volleyball to Earls Court in 2006 as it was a ready-made venue with good transport links.
Transporting volleyvball competitors 11 miles across London from the Olympic Village could prove tricky, however.
A total of 288 athletes will take part in the indoor volleyball competition, which will start on July 28.
After the Games, Earls Court will revert to being an exhibition centre and music venue, although not indefinitely.
Its owners want to demolish it and redevelop the site with up to 8,000 new flats, retail outlets and possibly a new convention centre.
There has also been talk of nearby Chelsea football club building a new stadium there.
Test event: July 20, 2011