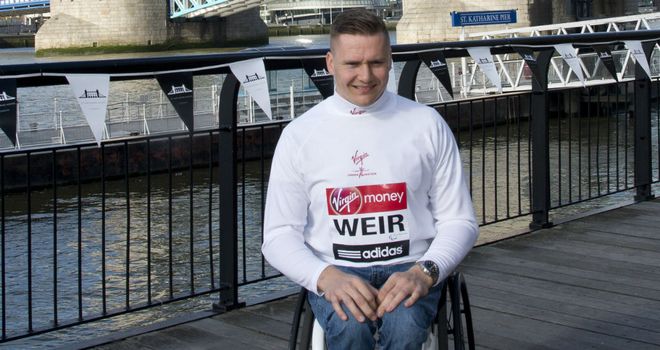 David Weir: London 2012 success a relief
A year ago, David Weir confirmed his status as one of Britain' greatest athletes with an astonishing individual display at the London Paralympic Games.
Weir struck Gold in four events, winning the 800m, 1500m, 5000m and Marathon and giving him a total of six Paralympic Golds across three Games.
The 34-year-old wheelchair athlete has also won six London Marathons and six World Championship Golds - but it is his achievements in London that have given him most satisfaction.
"I had several years of pressure on my shoulders to deliver in 10 days. It was stressful sometimes you know. I just remember crossing that line and just feeling relieved that I'd done it.
"I've achieved what I wanted to do, like I said I only want one gold medal. The rest now are going to be a bonus."
Despite being awarded both an OBE and CBE in recognition of his achievements, Weir is still the same down-to-earth person he always was.
"I haven't changed as a person," he added. "I'm still Dave from a council estate. I've still got the same friends and the only thing that's changed is I've got new additions in the family."