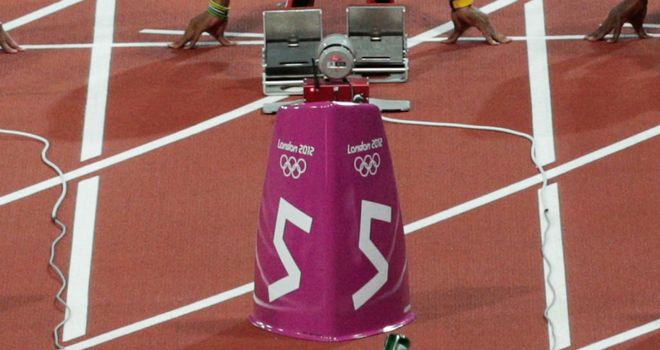 A man who threw a beer bottle at Usain Bolt prior to the start of the men's 100m final at London 2012 has been convicted of public disorder.
Ashley Gill-Webb, from South Milford near Selby, who suffers from bipolar affective disorder, was found guilty at Stratford Magistrates' Court of using threatening, abusive or disorderly behavior.
The 34-year-old used an old ticket to gain access to the Olympic Park on August 5 where he hurdled abuse at Jamaican sprinter Bolt before throwing the plastic bottle onto the running track.
The court heard how Gill-Webb pushed his way to the front of an exclusive seating area of the stadium before shouting: "Usain, I want you to lose. Usain, you are bad."
Gill-Webb's lawyers argued his mental state meant he could not have intended to cause harassment, alarm or distress, but the Crown ruled that despite being unwell, he was aware of his actions.
Finding Gill-Webb guilty of two public order offences, District Judge William Ashworth said: "The video, in my view, clearly shows Mr Gill-Webb checking to see if he is under observation before taking the risk of throwing the bottle.
"I am sure that he was at that point weighing up the chances of being caught. His actions were 'rational and wrong' and intended to cause harassment, alarm and distress."
The case was adjourned and Gill-Webb granted conditional bail until February 4.
Bolt, who won the gold medal in 9.63 seconds, said after the showpiece event of the Games that he had not been aware of any disturbance prior to the race.