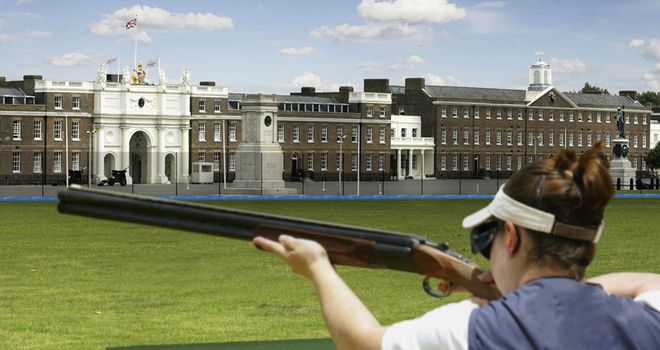 London 2012 say the barracks, which date back to 1776, will provide a "stunning" backdrop to the shooting and archery.
THE ROYAL ARTILLERY BARRACKS Sports: Shooting, Paralympic Archery Capacity: 7,500 Location: On the edge of Woolwich Common in south east London.
But shooting enthusiasts who called for the events to be held at Bisley, the national shooting centre southwest of London, may take some convincing.
Concerned about the poor legacy offered by a temporary venue, they argued it would be better to make use of an existing setting.
However, the organisers said it would cost too much to improve Bisley to meet the required Olympic standard.
Four temporary indoor ranges for pistol and rifle shooting will be built at the Royal MIlitary Barracks together with outdoor shotgun ranges for trap and skeet events.
There will also be temporary grandstands for spectators at each shooting range.
Test event: Paralympic Archery - May 4-6, 2012