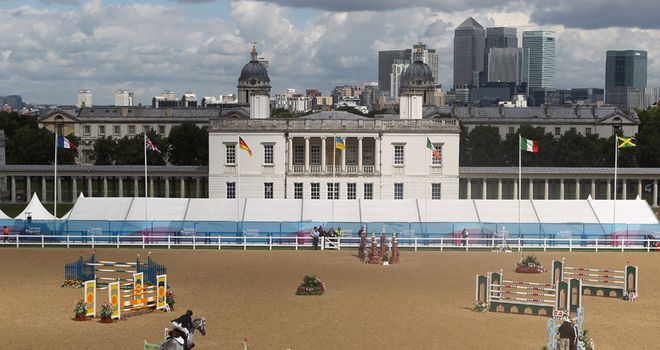 Greenwich Park is London's oldest Royal Park, dating back to 1433, and has been a World Heritage Site since 1997.
GREENWICH PARK Sports: Equestrian, Modern Pentathlon Capacity: 23,000 Location: On the south bank of the River Thames in south east London.
It contains The Royal Observatory and the home of Greenwich Mean Time, as well as the Old Royal Naval College and the National Maritime Museum.
Three-day eventing, showjumping and dressage will take place in front of the Royal Observatory and within the grounds of the National Maritime Museum, where a temporary main arena will be built.
The final two events of the modern pentathlon - showjumping and running - will also be staged there.
A temporary cross country course will be created, to the dismay of conservationists who fear possible long-term damage to the park.
All the Olympic structures will be taken down immediately after the Games.
Test event: July 4-6, 2011