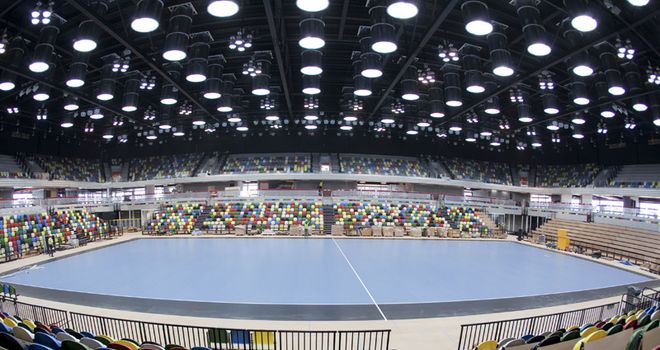 The Handball Arena features more than 3,000sq m of external copper cladding - mostly recycled - to give it a distinctive appearance.
According to the designers it will develop a rich natural colour as it ages.
Spectators will enter the arena directly from the concourse level that encircles the building.
The concourse level is glazed, enabling visitors to the Olympic Park to view the sport taking place inside, and illuminate the venue when lit at night.
The arena will host preliminary handball games and quarter-finals (with semis and finals taking place at the basketball arena), as well as the modern pentathlon disciplines of fencing and shooting.
After the Games, it will cater for a wide range of indoor sports including basketball, handball, badminton, netball and volleyball.
Test event: Handball - November 23, 2011