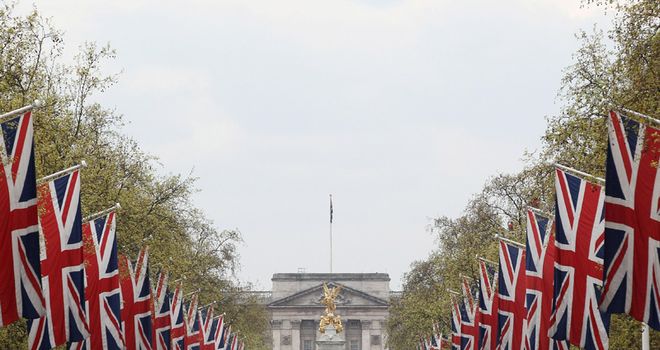 Olympic and Paralympic marathons normally end in the host country's Olympic stadium but London 2012 will see them start and finish in the Mall.
THE MALL Sport: Olympic Marathon and Race Walk, Paraympic Marathon, Road Cycling Location: Central London between Buckingham Palace and Trafalgar Square
This so the 26.2-mile route can showcase many of the capital's top landmarks.
The Olympic and Paralympic Marathons are much smaller than the London Marathon.
There will only be around 80 competitors but the roads that make up the route will all be closed nonetheless.
Erecting the required temporary seating, scoreboards, video boards, tents, cabins and generators will be a race against time.
There will be just 36 days to get the work done after the Queen's Diamond Jubilee and birthday celebrations.
The Marathons are free events although there will be some temporary seating in the Mall.