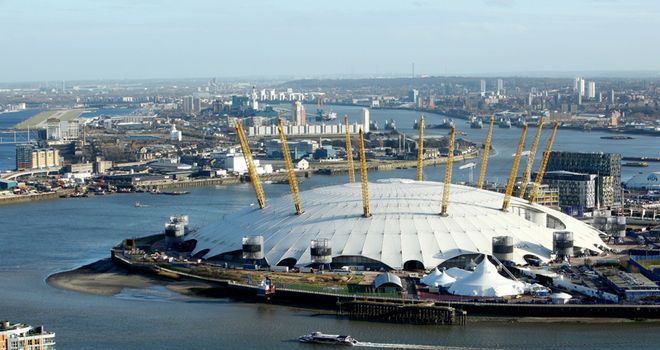 Olympic rules on sponsorship mean thet name O2 cannot be used during both sets of Games.
02 ARENA Sports: Artistic Gymnastics, Basketball, Trampoline Capacity: 20,000 (Basketball), 16,500 (Gymnastics) Location: Greenwich Peninsula Test event: Gymnastics - January 10-18
As a result it will be known as the North Greenwich Arena while the Olympics are in town.
By any reckoning the former Millennium Dome has been transformed since 2000.
Once a white elephant it is now a world-renowned entertainment and sports venue.
The arena had its first taste of Olympic sporting action in 2009, when it hosted the World Gymnastics Championships.
Since 2009 it has also been the home of the ATP World Tour tennis finals, attracting the likes of Rafael Nadal, Roger Federer and Britain's Andy Murray.
Test event: Gymnastics - January 10-18