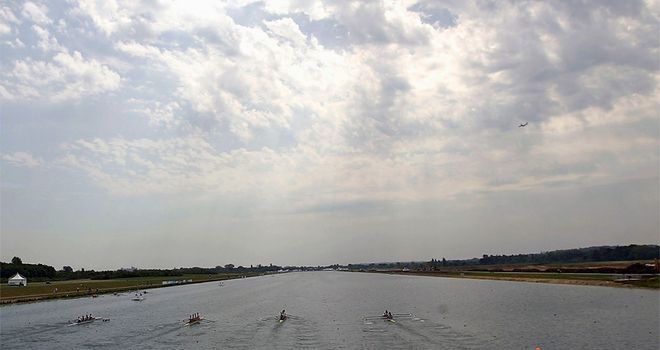 The eight-lane, 2,200m course was built by Eton college, one of Britain's top public schools whose Old Boys include Prime Minister David Cameron.
ETON DORNEY Sports: Rowing, Canoe Sprint, Kayak Capacity: 20,000 Location: Near Windsor Castle, 25 miles west of London
Set in a 400-acre park with a Nature Conservation area, Eton Dorney was highly praised by competitors and spectators when it staged the 2006 the Rowing World Championships.
Improvements for the 2012 Olympics include the installation of a new 50m-span bridge over a widened entrance to the return lake for vehicles and pedestrians.
A cut-through between the competition lake and the return lake and a new bridge over that area have also been built.
This enables rowers to move between the rowing course and return lake.
Rather than being bussed from the Olympic Village on the other side of London, athletes will be housed at the Royal Holloway College, 10 miles away.
Test events: Rowing - August 4, 2011; Canoe Sprint - September 1, 2011