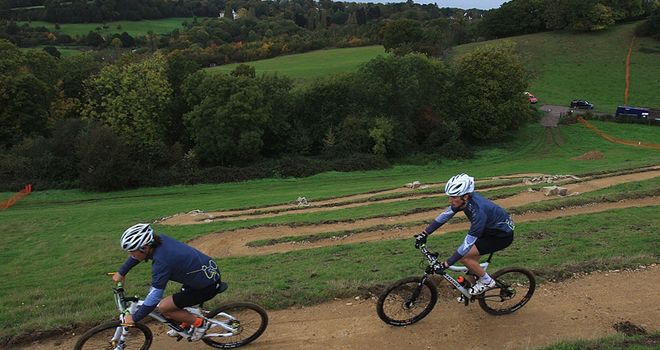 Owned by the Salvation Army, Hadleigh Park covers a 550-acre site featuring beautiful grassland and woodland.
HADLEIGH FARM Sports: Mountain Bike Capacity: 3,000-plus standing Location: To the east of London in Essex
It also includes the surrounding countryside of Hadleigh Castle Country Park.
The terrain is hilly with open grass land covered by low shrubbery.
The site offers fantastic gradients for mountain biking - with an escalation of 76 yards (70m) from bottom to top - and great viewing opportunities for spectators.
The course is set against the backdrop of the 700-year-old ruins of Hadleigh Castle.
Hadleigh Farm was a late choice to replace Weald Country Park as the mountain biking venue.
This followed changes to the technical requirements for the Olympic course.
After the Games the temporary structures will be taken down but parts of the course will be left in place for future use.
Test event: July 31, 2011