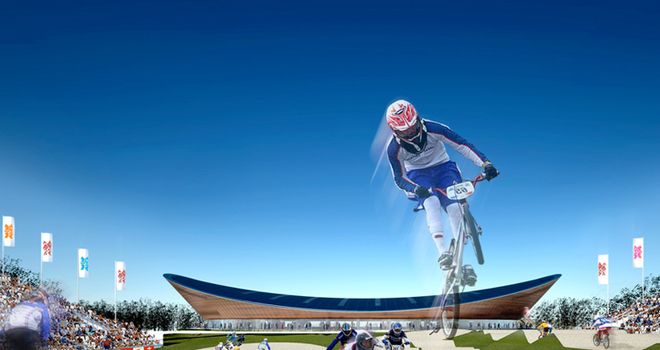 Picture credit: ODA / Hopkins Architects
Built on the site of a 100-year-old rubbish tip, the Velopark is made up of a velodrome and a BMX circuit.
VELOPARK Sports: BMX Capacity: 6,000 Location: In the north of the Olympic Park
Each will have 6,000 seats for the Olympics. Those in the velodrome will remain afterwards, while the BMX circuit seating will be removed.
After the Games, a road cycle circuit and mountain bike course will be added to create a velopark for the local community, local clubs and elite athletes.
The venue will be owned, run and funded by the Lee Valley Regional Park Authority.
Test events: BMX - August 19-20, 2011; Track Cycling - February 17-19, 2012