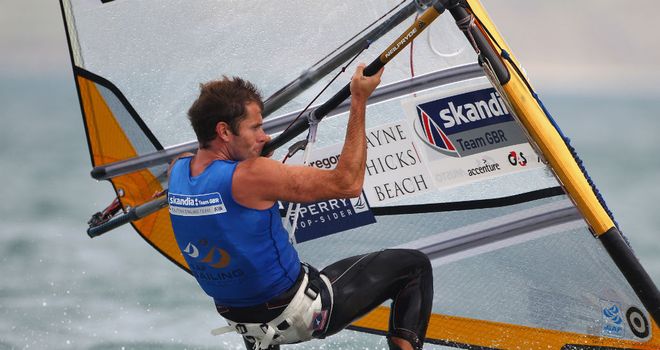 Nick Dempsey
After finishing in the dreaded fourth spot at the 2008 Beijing Olympics, Nick Dempsey is determined to put things right this year.
The 2004 Olympic bronze medallist has experienced a successful career but he admits that since that day in China, Weymouth this summer has been his sole focus.
Having started out in the sport from the age of seven, his first experience of sailing was on a Vinta 370 in Ferry Meadows, Peterborough.
The 31-year-old is a former European champion as well as a three-time Olympic competitor and former world No.1 in the RS:X class.
He took part in his first Olympics in 2000 in Sydney, finishing 16th, and it was in 2009 that he won the RS:X World Championships; one of the highlights of his long career.
The windsurfer also has a double Olympic gold medal winner as a wife which helps encourage him when things get tough.
He will be hoping that with her support as well as commitment and dedication in training, the 2012 Olympics will be much nicer to look back on than the 2008 equivalent.