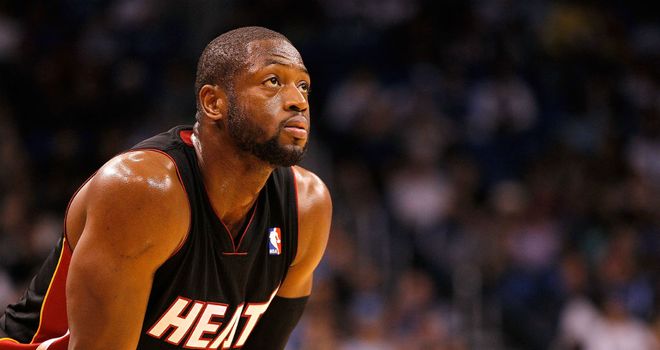 Dwyane Wade: Wants compensation for playing at the Olympics
Miami Heat guard Dwyane Wade believes players should be paid for representing the United States at the Olympics.
The 30-year-old, who was the leading scorer as the Americans claimed gold in Beijing in 2008, was echoing sentiments expressed by Boston Celtics guard Ray Allen on Tuesday.
"It's a lot of things you do for the Olympics - a lot of jerseys you sell," Wade told espn.com
"We play the whole summer. I do think guys should be compensated."
Wade is worried about the amount of rest players will get with the Games in London taking up most of their off-season.
"The biggest thing is now you get no rest," Wade said. "So you go to the end of the season, training camp is two weeks later.
"You're giving up a lot to do it. It's something you want to do. But it's taxing on your body.
"You're not playing for the dollar, but it would be nice if you would get compensated."
Wade later took to Twitter to insist money was not his motivating factor heading to London, saying: "love 4 the game & pride 4 USA motivates me more than any $$$ amount."