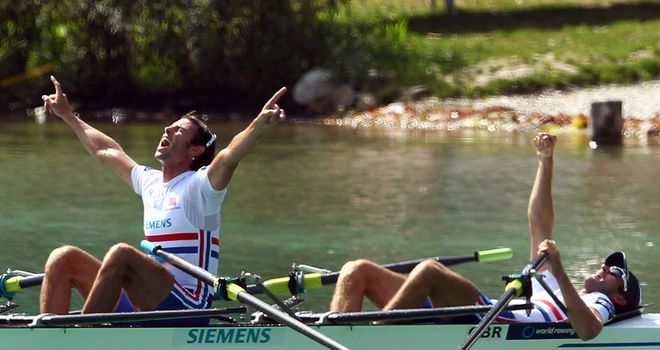 Zac Purchase
Having been happiest in a boat since he was a young boy, Zac Purchase has just added another World Championship to his resume with less than a year to go until the 2012 Games.
The 25-year-old began his sport competitively in 1997, when he joined King's School in Worcester. He continued to grow and develop both mentally and physically throughout his school years and in 2005, he joined the British Under-23 squad.
It was with this team that he went on to win the Under-23 World Championships in Amsterdam. His talent did not stop there though, when at 20, he won a surprise silver medal at the Senior World Championships in Japan.
His career continued to thrive, winning the 2006 World Championships in front of a home crowd at Eton, setting a new world record at the same time.
However, his most impressive achievement to date was becoming Olympic Champion, alongside partner Mark Hunter, at Beijing in 2008.
The pair also set a new Olympic record and claimed Great Britain's first ever lightweight medal. After an impressive few seasons, 2009 brought illness for Purchase and he was kept out of international competition until 2010.
This did not have any long-term effects though, with the Olympic Champion regaining the world title in New Zealand in 2010.
The Marlow rower and Hunter then retained their world number one position earlier in September, beating New Zealand by 0.34secs in the final in Bled, Slovenia.