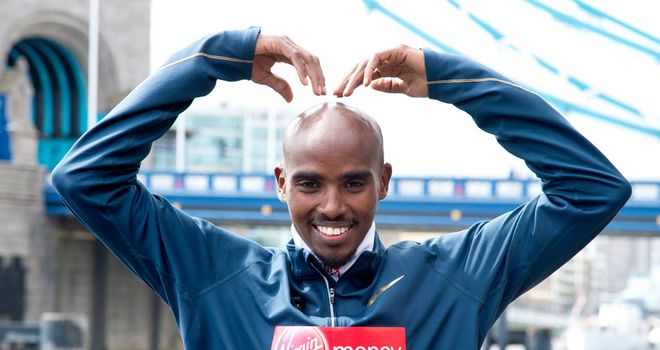 Mo Farah: Keen to race in London despite bombings at Monday's Boston Marathon
Double Olympic champion Mo Farah insists he never thought of pulling out of Sunday's London Marathon in the wake of the Boston bombings.
Increased security has been confirmed in light of Monday's events, and Farah, who is set to run half of the 26.2-mile course in the capital, believes running will show his support for the Boston victims.
"I heard about it when I got home (from training)," Farah said.
"I turned the TV on after my father-in-law told me. It's sad news, you don't want to hear anything bad about anyone and people were out there enjoying themselves.
"My support goes out to all the people involved, their families and loved ones.
"But they would want us to carry on and show our support. Why would you let it stop you?"
Security has been stepped up to ensure the safety of athletes and spectators.
And Farah added: "London's a great city. It's where I grew up, where I've done everything, so I know better than anyone else.
"For me there was never a concern at all (about competing). I am here to do a job.
"I've got great memories of the London Olympics. What we did as a nation in terms of everything was incredible and I believe we can do a similar job to that.
"I can just go out there in a race and I don't need to worry about it, just about the race."
Farah will make his debut on the streets of the capital on Sunday, but has put to bed any comments that suggest he might complete the whole 26.2-mile course.
"I'm 25-1 to finish the race," he added. "That ain't going to happen. If anyone's got money lying around they can give it to the Mo Farah Foundation because I'm definitely not going to finish it."