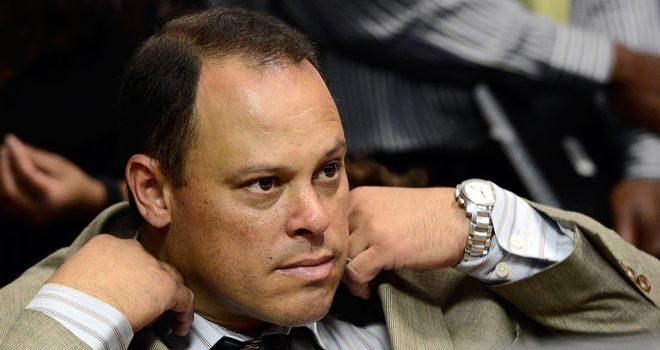 Hilton Botha: Lead investigator in the Pistorius case
South African police have revealed the lead investigator in the Oscar Pistorius case faces attempted murder charges himself.
Police Brigadier Neville Malila said detective Hilton Botha is due to appear in court in May on seven counts of attempted murder, saying Botha and two other police officers fired shots while trying to stop a mini-van in an incident in October 2011.
The twist came ahead of the third day of Pistorius' bail hearing after the double-amputee Olympian was charged with the premeditated murder of girlfriend Reeva Steenkamp.
Pistorius has admitted shooting Reeva Steenkamp, 29, but claims he did so thinking she was a burglar or burglars, who were in the bathroom.
Botha prompted laughter in court on Wednesday when he claimed Pistorius was a flight risk and was forced to admit that the prosecution had no evidence to challenge his claim that he killed his girlfriend accidentally, as well as to a number of police blunders in the investigation.
Pistorius said he opened fire in the dark because he was too scared to turn a light on and when he realised his mistake, he broke the door down with a cricket bat and carried her downstairs where she died.
A decision on whether he will be granted bail could be made today.