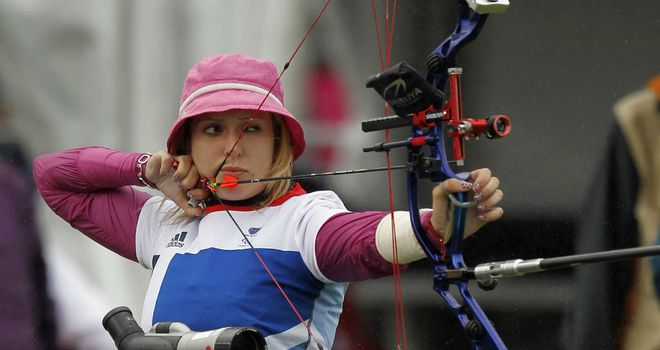 Danielle Brown: Marked World Cup debut with a silver in Tokyo
Great Britain's Paralympic archery champion Danielle Brown secured a silver medal on her World Cup debut in Tokyo.
The West Yorkshire-based archer was a late call-up to the tournament after the withdrawal of Olga Bosch, and only the dead-eye accuracy of Jamie Van Natta stopped her from crowning her debut with the main prize.
Brown, a Paralympic gold winner both Beijing and London became the first female archer with a disability to compete in a non-disabled World Cup Grand Final when she came from behind to beat world number there Marcella Tonioli in the last eight.
She then saw off America's Christine Colin in the semi-final and beat her by four points, only to find Van Natta too hard an opponent to better.
The American started the better, going ahead 28-28 and 57-56, before two nines in the third end from Brown saw the lead go out to three.
She kept that through the fourth end before, Brown came back in the fifth, but she had left it too late and Van Natta prevailed 140-139.
Brown, a law graduate, won gold in the women's individual compound in London, having already become the first disabled athlete to medal at a Commonwealth Games.
She took up the sport at the age of 15 after she was diagnosed with reflex sympathetic dystrophy, a neurological condition that causes her severe burning pains in her feet.
Her sister, Georgina, is an able-bodied archer.