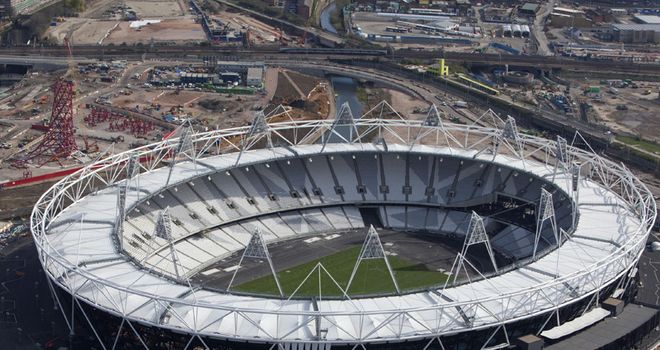 The Olympic Stadium is the showcase venue at the Olympic Park in Stratford, east London.
THE OLYMPIC STADIUM Sports: Athletics Capacity: 80,000 Location: In the south of the Olympic Park
As well as athletics, it will also host the opening and closing ceremonies.
The stadium will have a capacity of 80,000 during the Games, with 55,000 removeable seats in the upper tier and 25,000 in the lower tier.
It is located in the south of the Olympic Park on an 'island' site, surrounded by waterways on three sides.
As well as changing rooms and medical back-up, facilities for athletes within the stadium include an 80m warm-up track.
Spectator services, refreshments and merchandise outlets will be located on a 'podium' outside.
After the Games, the stadium will continue to be a venue for sport and athletics, as well as cultural and community events.
West Ham football club are set to take over the stadium after the Games, moving out of their current home at nearby Upton Park.
Test events: Athletics - May 4-7, 2012; Paralympic Athletics - May 8, 2012