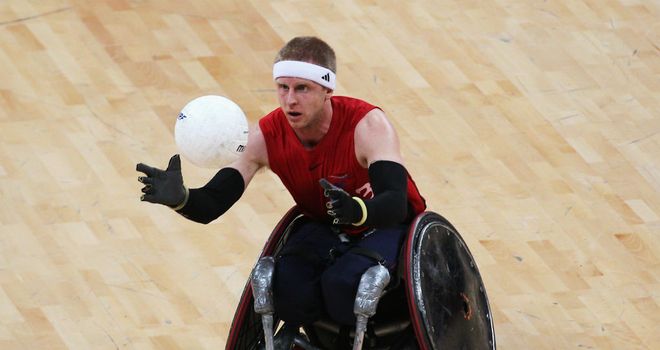 Aaron Phipps
Aaron Phipps initially competed in wheelchair racing from 2007 onwards, but was then introduced to wheelchair rugby in 2009 and has not looked back since.
It was also in 2009 that he made his debut at the European Championships in Hillerod, Denmark, where the team finished in fourth place.
Later, in 2011, he won silver at the European Championships in Notwill, Switzerland.
Preparing to compete at the London Paralympic Games, Phipps enjoys his sport as it is so fast-paced and the only full-contact wheelchair sport.