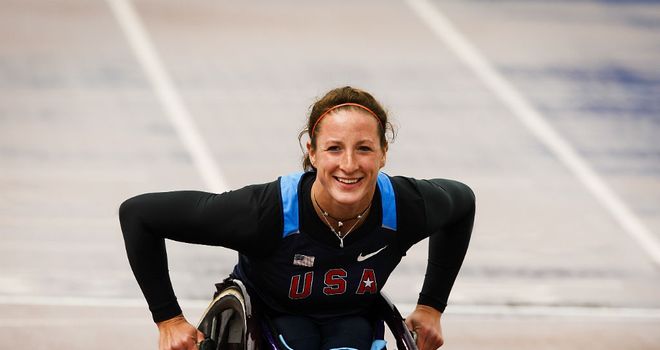 Tatyana McFadden
Tatyana McFadden is now an experienced Paralympian who looks set to shine again in London this year.
She was adopted at the age of six, by Debbie McFadden, after a visit to Tatyana's orphanage on a business trip.
When she arrived in the US, sport became a huge part of McFadden's life, in order to aid in her recovery.
Various sports were tried out but it was wheelchair racing that she fell in love with and her talent developed from then on.
Record
At the age of 15, in 2004, she was the youngest member of the USA track and field team at the Athens Paralympic Games-her first international competition.
She proved what she could do in front of the world, winning a silver medal in the 100m and a bronze in the 200m.
At the 2006 IPC World Championships in Assen, Netherlands, she won the gold medal in the 100m in world record time. She followed that performance with two silver medal performances in the 200m and 400m.
In Beijing four years ago, she finished with four medals, winning silver in the 200m, 400m and 800m and a bronze in the 4x100m relay. She will be hoping to build on these in London this year.