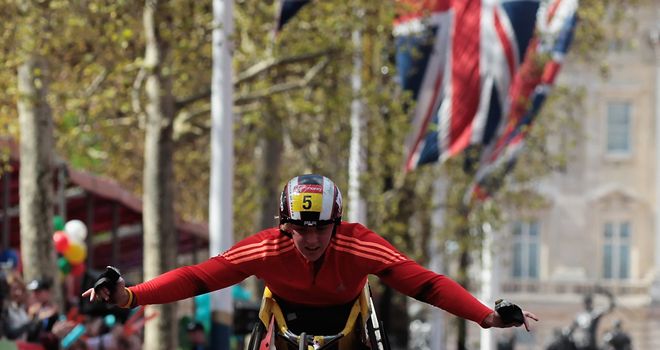 Shelly Woods
Shelly Woods has competed in the sport of wheelchair racing since the age of 17 and looks set to be a star in London.
It was in 2005 that she first burst onto the international scene when she beat Baroness Dame Tanni Grey-Thompson to win silver in the London Marathon. She went on to win this race for the first time in 2007 and most recently took the title earlier this year.
She made her Paralympic debut in Beijing in 2008, showing what she can do on the global stage. She won silver in the T54 1500m, bronze in the T54 5000m and narrowly missed out on a medal in the marathon, finishing in 4th place.
One of her greatest achievements to date was setting a new world record in the T54 1500m in 2010 with a time of 3:21.2- this was a title which had previously been held by one of her sporting inspirations, Chantal Petitclerc.