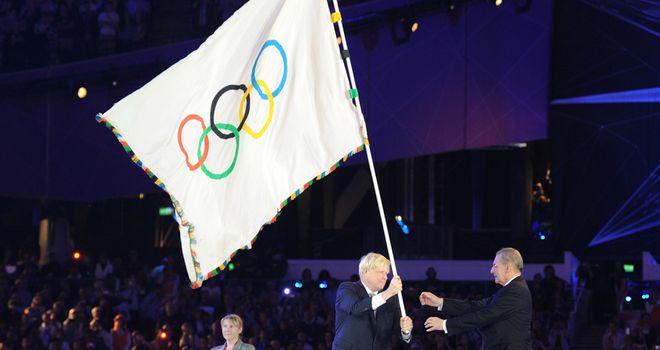 The London Olympics: LOCOG confident it delivered "an outstanding Games"
The British Olympic Association has been given a £5.3m payment after London 2012 organisers recorded a £30m surplus.
LOCOG's programme to attract private-sector revenue cost £2.38bn and brought in £2.41bn.
The bulk of the profit - around £20m - will be repayed to the Government's Department for Culture, Media and Sport, with the bulk of the remainder split between the BOA and the British Paralympic Association.
LOCOG chairman Lord Coe, who now holds the same position within the BOA, said: "One of our key objectives was to deliver an outstanding Games within a balanced budget and I am proud to say that we have achieved this, thanks to the strong management of our core finances.
"It means we can make payments to the BOA and BPA, allowing both organisations to move into their next round of Olympic and Paralympic commitments with some additional certainty."
BOA vice-chairman David Hemery said: "One of the primary reasons the London 2012 Games were such a resounding success was the support of the British public.
"This news is an opportunity for the BOA to say thank you - to LOCOG, to the British Government, to the thousands of volunteers who were tireless in their enthusiasm and to the millions of people who supported the Games and Team GB."
BPA chairman Tim Reddish, whose organisation will receive £2.6m, said: "We are delighted to receive this payment and congratulate the LOCOG commercial and financial teams on doing such a fantastic job to maximise revenues from sponsorship and licensing."