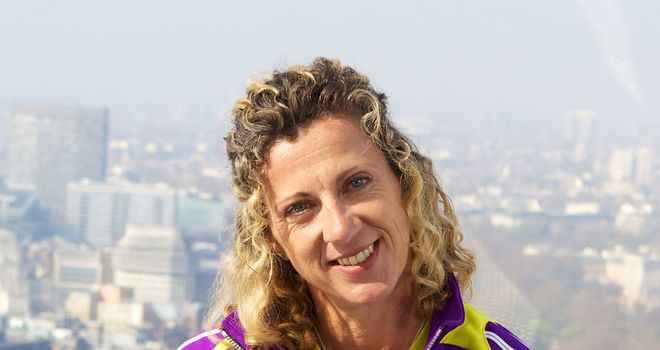 Sally Gunnell: Has called for much tougher sanctions for offenders
Plans to introduce minimum four-year bans for convicted drugs cheats have been welcomed by former Olympic champion Sally Gunnell.
Under their new draft code, the World Anti-Doping Agency (WADA) will double the suspension for serious offences, such as taking steroids, to four years from 2015, and is confident the proposal will stand up to legal challenges.
The 1992 400 metres hurdles Olympic champion welcomed the move, calling for much tougher sanctions for offenders as cycling deals with its own crisis.
Gunnell said: "I am way behind all that. It should have been done years ago. I have always advocated a life ban.
"We always lead it and I just wish other countries would follow as much as we do.
"There should be one rule for everybody. There seem to be different rules for everyone, and I hope what's happened in cycling will stir up the whole lot and they will just get strict on all this and not allow any of that.
"We need to have four years in place, we need to look at bans, and how we can allow these athletes back in to the Olympics after they have been banned.
"We are really the only country that follows that. It just doesn't seem right. It needs to have set rules for everybody, and strong rules."
Legacy
Gunnell was speaking at the launch of the 2013 European Athletics Team Championships at Gateshead. This is an event which could form part of the build-up to the World Athletics Championship in Moscow for Britain's elite athletes.
Although Gunnell was delighted with GB's return of four gold medals from London 2012, she is also concerned at the lack of depth in the sport, hoping that athletics chiefs will use the feel-good factor to ensure there is a genuine legacy.
Overseeing that will be Neil Black, UK Athletics' performance director, as well as newly-appointed head coach Peter Eriksson, who succeeded Charles van Commenee.
"It should have been done years ago. I have always advocated a life ban."
Sally Gunnell
Gunnell added: "I know Neil Black very well - he used to be my physio and he's now the performance director. He has got a lot of changes to make.
"It's not going to happen overnight, but we have got the talent in there and I would just like to see the depth coming back into it.
"We need to get that depth in there. We have got some great characters and some great talent, but I would like to see more of that talent coming through.
"That's what's worrying, almost. Sometimes you look at the trials and they are going from heats straight to finals.
"You want to be pushing each other in your own country; you don't just want one person being ahead by miles. It's good to have that competition - and for all that competition to really count as well - to get that depth.
"We have got this window now. We keep talking about the 'L' word that's driving everybody mad almost, but you have got to do something about it because you can't just keep talking about it."