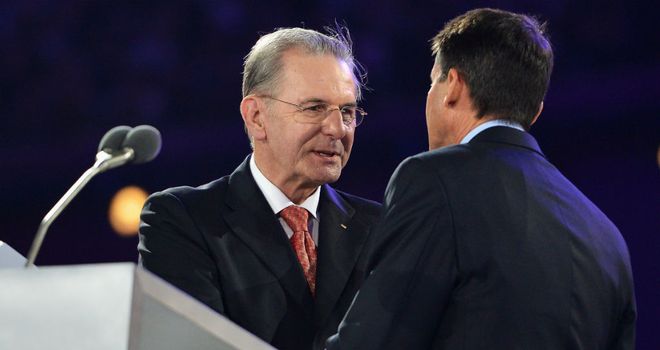 Jacques Rogge: Thanked London for Olympic Games
The London 2012 Olympics closed with IOC president Jacques Rogge proclaiming: "These were happy and glorious Games."
At the closing ceremony in the Olympic Stadium, Rogge paid tribute to the London 2012 organisers and volunteers, and to the spectators, for their contribution.
He also said the Games would leave a lasting legacy in terms of infrastructure and by inspiring young people across the world to take up sport.
Rogge said: "These were happy and glorious Games. The legacy of the Games of the XXX Olympiad will become clear in many ways.
"Concrete improvements in infrastructure will benefit the host nation for years to come.
"The human legacy will reach every region of the world.
Inspired
"Many young people will be inspired to take up a sport or to pursue their dreams."
Rogge said the 17 days of the Olympics had been "unforgettable" and he paid tribute to London 2012 chairman Sebastian Coe.
"The organising committee, well supported by the public authorities, did a superb job," he said.
"We will never forget the smiles, the kindness and the support of the wonderful volunteers, the much-needed heroes of these Games.
"You, the spectators and the public, provided the soundtrack for these Games.
"Your enthusiastic cheers energised the competitors and brought a festive spirit to every Olympic venue.
"You have shown the world the best of British hospitality."