Lee clinches bronze
Britain secures 37th medal in the pool
Last Updated: 08/09/12 8:08pm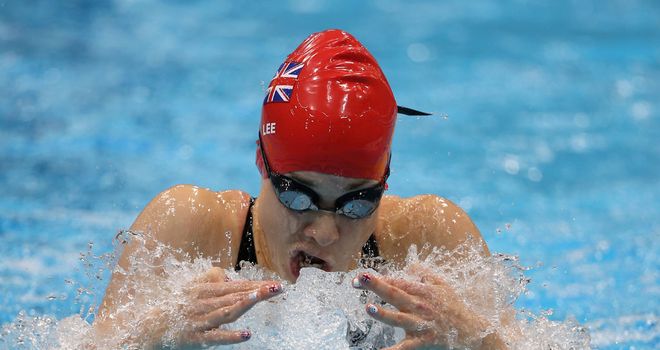 Harriet Lee added Paralympic bronze to her world title
Harriet Lee added Paralympic bronze to her world title after a superb touch saw her finish third in the SB9 100 metres breaststroke.
The 21-year-old was always in contention and dug in down the final metres to touch in one minute 19.53 seconds.
It meant she added that medal to her 2010 world gold - and it was Britain's 37th medal in the pool as they inched towards their target of 40.
Lee told Channel 4: "Four months ago I was in intensive care so to finish off with a medal is amazing.
"Even during the week I've been really ill. I'm trying to stay well and to get to the blocks has been a battle."