GB into last eight
Win over Japan keeps host nation on course for a medal
Last Updated: 03/09/12 8:34pm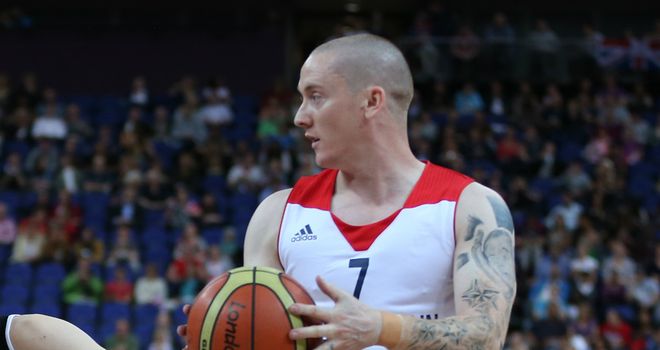 Terry Bywater: leading Great Britain scorer with 19 points
Great Britain's wheelchair basketball team made certain of their place in the quarter-finals of the men's tournament with a 71-55 victory over Japan.
The host nation had a path to the last eight of the London 2012 Paralympics even if they lost this final group game, but they did not need it as they seized control early on.
"It was just another true British bulldog performance," said Terry Bywater, who led Britain with 19 points.
"The way we pushed the floor, the way we passed the ball, the way we worked for one another...the basketball out there today was phenomenal."
An 8-0 charge gave them a 13-6 lead on Abdi Jama's basket, and with Bywater finding his touch early they charged into a 25-14 lead by the end of the first quarter.
Simon Munn was also in the points early, and his shot made it 31-16 early in the second period.
Increased lead
Three-pointers from Dan Highcock and Jon Pollock pushed it to 43-22 before half-time, and they led by 28 late in the third quarter when a fantastic off-balance shot from Bywater swished through the hoop as the Middlesbrough man was picking himself up off the floor.
That capped a 12-4 British spurt that had them 60-32 up.
Japan steadily chipped away and got back to within 66-53 on Reo Fujimoto's shot going into the final two minutes, but Britain's lead was never under threat.
"I thought three quarters were pretty bloody good," said coach Murray Treseder.
"The last quarter a couple of guys went individual and (Japan) were very effective.
"I wasn't happy with that but the last two games have been at a very high standard which sets us up for what will be a brutal quarter-final.
"The eight teams who are left are outstanding and we know we've got to deliver our best to be competitive."