Bronze for Davies
Debutant beats Lee to claim another GB medal
Last Updated: 03/09/12 2:57pm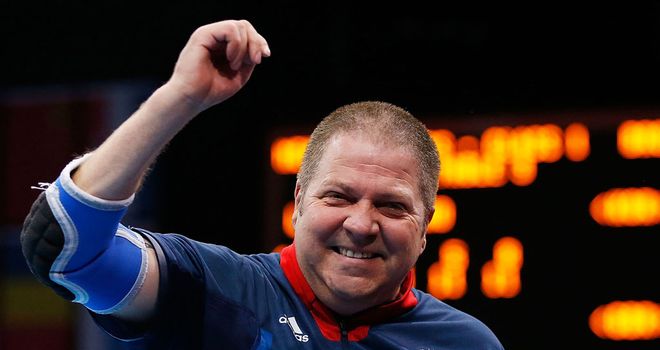 Paul Davies: Claimed GB's second table tennis medal on Monday
Paralympic debutant Paul Davies claimed GB's second table tennis medal when he beat Lee Chang-ho in the C1 third-place match.
After Will Bayley took silver from Sunday's C7 final, Davies came out on top in his clash with Lee .
The 45-year-old, who was paralysed in a motorbike accident in 1986, won 3-2 against the South Korean to ensure a podium spot in front of a raucous home crowd at the ExCel.
Very happy
He said: "I am over the moon to be a Paralympic bronze medallist.
"I've been playing for 21 years, since the day my son was born until today so it is a happy day.
"I don't know what is going on with me lately. It keeps going to the fifth set. I have had a few big scraps and I treated this bronze medal match as my final match.
"It was all to gain, all to work hard for and I am very happy to come away with a bronze medal in front of a home crowd.
"All the psychology work I've done and all that experience came together great on the day.
"It was a big scrap out there and I am not saying it was easy because it wasn't. Lee from Korea is a great player and big respect to him."
Disappointment though for fellow Wales native Sara Head, as she lost her C3 bronze medal match against Alena Kanova on Monday morning.