Olympics panel - Day 2
Throughout the Games, the Sky Sports News Olympics Panel will bring you the very best analysis across a wide range of sports. Here's what our experts had to say on the big stories coming out of London today...
Last Updated: 30/07/12 12:04pm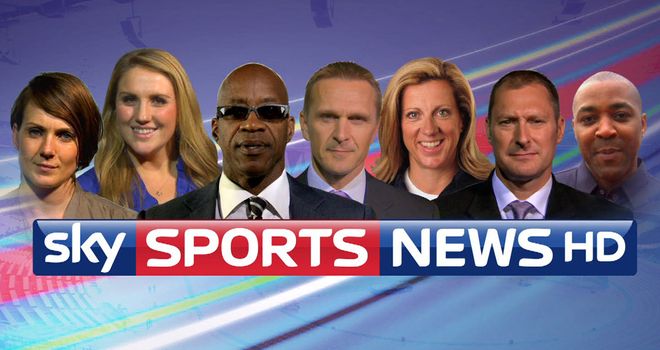 David Wilkie on Rebecca Adlington's bronze medal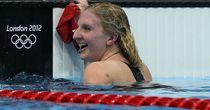 Coming down the last length she was able to look at the swimmers and see where the main swimmers were in lane four and lane five. It worked out perfectly for her and she was very hot in the last 50m. We know she is fit and she still has her best event to co me - this will do her a great amount of good. An Olympic bronze medal is not to be sniffed at.
1996 Olympic road race cyclists Brian Smith on Lizzie Armitstead's silver medal in the women's road race.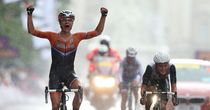 It was magnificent and I am so proud and a wee bit emotional. The Netherland's Marianne Vos took on the sprint from the front and Armitstead was in second position and she never made or lost any ground on her. Perhaps on a different day if Lizzie had taken it up and Vos was behind her then it would have been a different story. Lizzie will walk away from this with her head held high. To get silver medal in these circumstances is fantastic and a terrific result. I think the whole nation will be proud of Lizzie. The plans for the men's road race were completely different to the plans for the women's race. They did not have a favourite like Mark Cavendish. Vos went out and rode very aggressively and took the win, but the women's race was different tactics. Team GB sat back and let the other teams take it up and hit it out when they needed too - they came away with a silver medal so job done. Yesterday was a bit disappointing because the plan never worked, today it did work. This will give the whole team - not just the cyclist, but the athletics, the canoeing, the sailing - will all get inspiration from Lizzie's medal.
Cassie Patten on the 400m final
What you have to remember about Rebecca Adlington is that she was one of the first of the seeded heats. She had to go out and set a time. All the girls in the other heats saw that time and knew what they had to go and beat so it was an advantage to them. Ideally she would be in the middle lanes but she has won a medal from the outside lane so it is not just out of the question. In the heats you have to save something from the final - especially someone like Becky who needs that recovery time. Having not given everything in her heat and coming back tonight may just work in her favour. In the down time she will have about 45 minutes in the pool having a swim down to get rid of all the lactic acid out of her system. She would also have had a massage to loosen all the muscles off, had some food and a nap and will be getting in the zone for her warm up for the final.
Greg Louganis on Tom Daley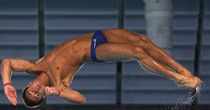 He is incredible talent but i think more important than that is that he is a good kid. I met him for the first time at the junior worlds and I was quite impressed. He was not able to dive 10m at the time because he was nursing an injury but hopefully he is healthy and ready to go - I have high hopes for him. The state of diving globally is that everyone is chasing China. But you have got some talented divers out there who can give them a run for their money and Tom Daely is definitely one of them. It is really exciting to see and the likes of Daley, David Boudia from the US, Matthew Mitcham from Australia can give the Chinese divers a run for their money! The Chinese really studied the top divers in the world and created a model and used their incredible work ethic to perfect it. They can be a little mechanical - spectacular and acrobatic - but I think the judges are looking for that something a little bit extra. Tom Daley has all the capability of being a gold medallist; he is a beautiful diver and has a lot of things going for him.
Charlie Turner on Rebecca Adlington
I was really impressed by her performance in her 400m freestyle heat. It was a really strong swim. She really went and stamped some authority on the race. She went out really strong in the first 200m and was a good two or three metres ahead of the rest of the field. I think the last 100m she eased off and saved her legs for the final this evening. She swam a 4.05 - two second faster than anyone else in the race. In the final she is going to have to go quicker but that is why she eased off. I think tonight the times will be 4.01 or 4.02 but I expect her to be up there fighting for the gold medal again!
Charlie Turner on men's 4 x100m heats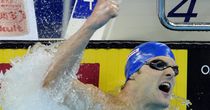 We have had a really disappointing end to the session. I am slightly biased because this is my favourite event. Four years ago I would say it was the best race of the Olympics. Everyone said that France were going to win the gold medal in the 4 x 100m relay. USA somehow, with the quickest relay leg in history from Jason Lezak, won the gold medal. This time everyone is saying that Australia are going to win it but the USA have gone out and posted a really quick time. The British guys have not even made the final here - they finished twelfth and we rested our quickest swimmer. A lot of teams like Australia and USA can do that because they have so many superstars, but for us we make the final in 7th or 8th position so we can't really play around like that. I think there will be a few questions as to why we did that because I don't think we are strong enough to leave our top swimmer out. It is really disappointing that we have not made the final and I think the guys will be disappointed with their individual splits there. The good news for the men is that Liam Tancock looked really composed this morning and was easily through to the100m backstroke semi-finals. I will expect him to be a lot quicker this evening and make the final on Monday night.
Cassie Patten on Rebecca Adlington defending her 400m Olympic title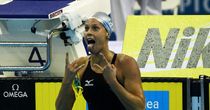 She is an really an 800m specialists but I was speaking to her Mum and she was saying that Becky needs to get her head right for this event. She has a couple of girls who are faster than her. Camille Muffat from France is seeded number 1 in the world at the moment so Becky is not going into this event as the favourite but she needs to play to her strengths. She knows Muffat, Alison Schmitt from America and Italy's Federica Pellegrini are going to go out very fast - these three swimmers are also looking to medal in the 200m so I would not be surprised if Becky was behind at the 200m mark. But I expect her to really use her strength from the 800m to come through and work hard in the second half of the race. She has a great natural six beat leg kick - what I mean by that is for every full arm cycle, her legs will kick six times. That plays in her favour and in the last 50m we will really see that leg kick coming in. I follow Becky on Twitter and she has really come off the tweets a little bit which is good - it shows that her head is in the race. It is nice that she has stepped back from that, especially with the not so nice tweets about her - she does not need that, nobody needs that.
Charlie Turner on Team GB disappointment in the pool
The first day was slightly disappointing. I think everyone wanted Hannah Miley to pick up a medal. She had a very solid swim but China's Shiwen Ye was just phenomenal. I have never seen someone swim through the world record like that. To see it go so emphatically last night was a pretty special.
I was also surprised that Michael Phelps did not pick up a medal. I don't know how to explain that, the only thing I can think of is that he has completely missed his taper. When he has rested from his hard training load he has not come though the other end of it and is still in the adaptation period, if that is the case then he has a very long week ahead.
We have a really busy morning with a lot of British hopefuls today. We have got Liam Tancock in the men's 100m backstroke, he is the world record holder of the 50m and the world champion in 50m but it is going to be hard for him to hang on over the 100m. With the home crowd behind him down the last 20m to push him maybe he can get into the medals on Monday evening. In the women's 100m backstroke we have got Gemma Spofforth going who is the 2009 world champion. She has not had the best couple of years but has come back this year looking really lean and really sharp. Rebecca Adlington is the one everyone has been waiting for. She has the heats for her first event the 400m freestyle. We are all hoping she can do it but it is a really difficult event with a lot of fast girls coming through. It is going to be a close fight in the final tonight.