Rippon misses out
The two-time Olympian will not feature at the 2012 Games
By Emma Bird. Last Updated: 10/02/12 12:38pm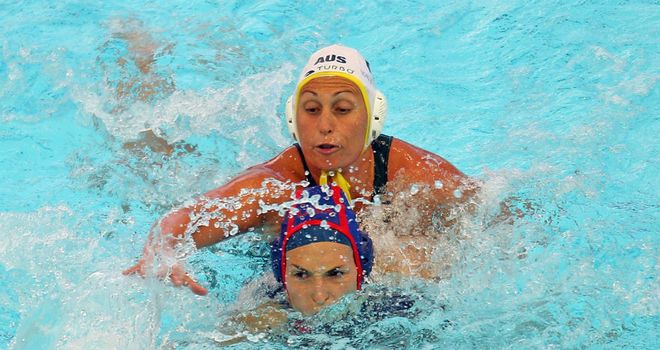 Rebecca Rippon: The Australian will not feature in the water polo arena this summer in London.
Two-time Olympian Rebecca Rippon will not feature at this year's London Olympics, after being stripped of her place on the Australian women's water polo squad.
Having played 265 games for her country, Rippon surprisingly missed out on selection in the 17-strong team named by head coach Greg McFadden last week.
The squad will now stay together through a number of training camps and tournaments, before the final 13 players for the London Olympics are announced on June 12.
"Unfortunately for Rebecca Rippon and Lea Barta they are the first two casualties of this campaign."
Greg McFadden Quotes of the week
The team will begin a camp at the Australian Institute of Sport (AIS) on February 20, which will also include five Test matches against Great Britain.
Glittering
The 33-year-old from Sydney has enjoyed a glittering career for the Stingers, including scoring a late goal against Hungary in the bronze medal match at the 2008 Beijing Olympics, which Australia won in extra-time.
Rippon also claimed silver at the 2007 World Championships, as well as playing a major role in the Australian teams that won the 2006 World Cup and 2012 Pan Pacific Championships.
McFadden, who also cut aspiring goalkeeper Lea Barta from the original team, said: "In the last six weeks which incorporated the training camps and Test series' with Canada and the USA, plus the Pan Pacs, the squad lost just one game from the 16 we played.
"During this period we mixed the team up regularly looking for the best combinations and our performances made selection of this squad extremely difficult.
"Unfortunately for Rebecca Rippon and Lea Barta they are the first two casualties of this campaign.
"Both players have been outstanding team members during this period and in Rebecca's case has been an outstanding contributor to the history of Australian women's water polo."
The squad contains five members of Australia's Beijing Olympic team, including Rippon's sister Melissa.