Powell looks to future
GB coach hopes women's team will compete in future Olympics
Last Updated: 03/08/12 11:03pm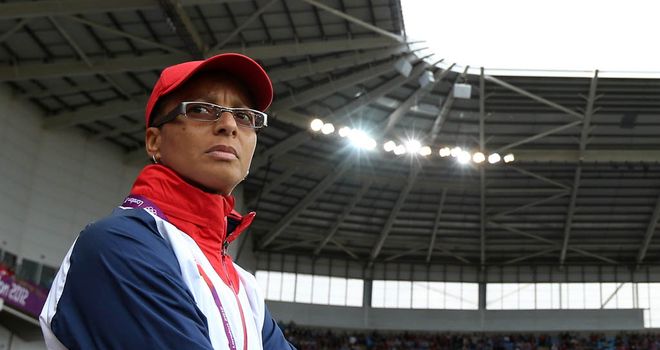 Hope Powell: Looking ahead to future Olympics
Coach Hope Powell hopes Great Britain's women's football team will compete at future Olympics after their bid for medal success ended at the quarter-final stage.
Goals from Jonelle Filigno and Christine Sinclair earned Canada a 2-0 win in front of 28,000 fans at the City of Coventry Stadium on Friday night.
The GB women's and men's teams took part in the current Games after qualifying by being the host country but Powell wants her side to taste the same stage in 2016 in Brazil.
She said: "For myself and the players this has been an incredible experience and, if we get the opportunity again, I would give it the thumbs up.
"I am not a decision-maker but, if it is just the women's team that get the chance to go into the next Olympics, I would take it.
"Our girls have learnt so much from this this tournament and you can only improve from such experiences. I would love GB to be part of it again."
Powell had no complaints about the result as two goals in the opening half left GB with a mountain to climb.
Tough
She said: "It was a tough game and we could not get into the groove until we went two nil down. Credit to Canada. They were very physical and muscled out of the game at times.
"We wanted to stay in the tournament for the long haul and the players were distraught afterwards.
"But I said they should be proud of what they have achieved. They have won a lot of fans and can hold their heads up high.
"They are Olympians and that can never be taken away from them."
Everton Ladies and England midfielder Jill Scott says representing Great Britain at the Olympics is not an experience she will forget in a hurry.
The 25-year-old said: "I have loved every moment. I will look back in years to come at what has been a very special time in my life."