'Nightmare' for Thorpedo
Five-time Olympic champ fails in opening qualification bid
Last Updated: 16/03/12 2:53pm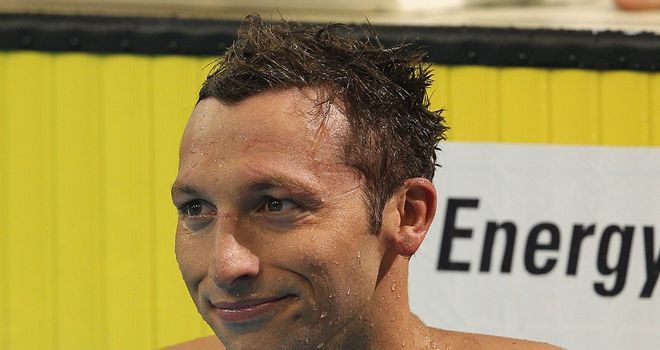 Ian Thorpe: Failed to qualify for the final of the 200 metres freestyle at the Australian national trials
Five-time Olympic champion Ian Thorpe's bid to compete at the London Games has suffered a major setback after he failed to qualify for the final of the 200 metres freestyle at the Australian national swimming trials.
Thorpe - who returned to the pool after four years away in 2011 - finished 12th fastest of the semi-finalists, thus failing to secure a spot in the eight-man final.
The 29-year-old registered a time of one minute, 49.91 seconds, well adrift of Ryan Napoleon who was the fastest qualifier at 1:47.51.
Thorpe got off to a blistering start but slowed noticeably to finish well adrift of his personal best of 1:44.06, which stood as a world record for eight years.
"The fairytale has turned into a nightmare. I'll hear about it tomorrow," Thorpe said. "I guess what I'm probably most disappointed about, I was really pleased with my race this morning.
"I swam the race really well this morning, with a lot of control, felt that I'd progress not only tonight, but into the final tomorrow evening. Unfortunately, that's not the case.
"After the race when I experienced that kind of silence I felt not only the disappointment for myself, but the disappointment for other people as well.
"It showed my inexperience in racing over the last 18 months."
Thorpe is also looking to qualify for the 100m freestyle, the preliminaries for which get under way on Sunday at the South Australia Aquatic and Leisure Centre in Adelaide.
To advance to the Olympics, he has to finish in the top two in the final, although a sixth-placed finish in the final would see him come into consideration for the relay team.