UK Athletics head coach Peter Eriksson hopes to see Paula Radcliffe back in action next year
Last Updated: 11/12/12 3:53pm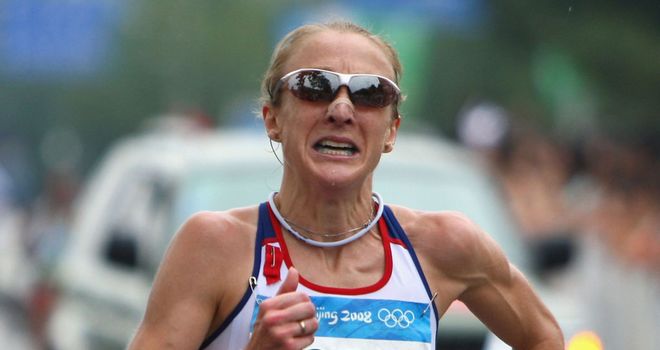 Paula Radcliffe: 'Desperate' to return next year
UK Athletics head coach Peter Eriksson is delighted that Paula Radcliffe intends to resume her career next year.
The marathon world record holder was forced to pull out of last summer's London Olympics, and she is no longer eligible to receive Lottery funding as she is not regarded as a medal contender in major championships.
But Radcliffe, who celebrates her 39th birthday next week, revealed last week that she is "desperate" to return to competition in 2013 after recovering from foot surgery.
"I know she had an operation on her foot and it will take some time for her to get back to running, but I see it as very positive if she is still hungry to perform," Eriksson said.
"If she does the right things and doesn't push it too hard, I think she will be fine.
"The athletes know by themselves when it's time to retire and they have to come to terms with that on their own, it's nothing you force people into.
"She is a very talented athlete and if she is hungry to race then I think that's great for us."