Pearce feels Olympic fever
Team GB head coach says tournament could be similar to Euro '96
Last Updated: 28/03/12 3:19pm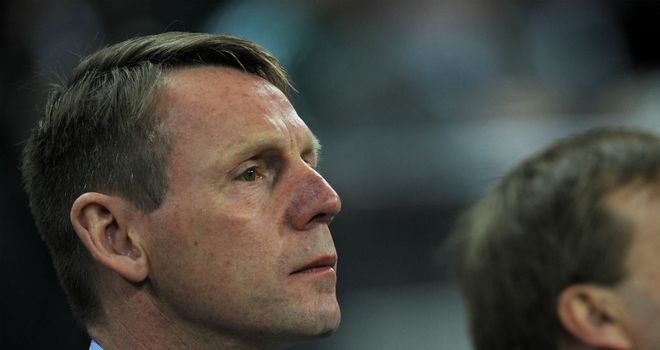 Stuart Pearce: Team GB football boss is sure the country will go wild for the Olympics
Stuart Pearce believes football at the London Olympics this summer will capture the public imagination, just like it did at Euro '96.
The former Manchester City boss is currently in temporary charge of England following Fabio Capello's resignation in February, on top of his duties as Under-21 boss and coach of the men's team for 2012.
And Pearce is genuinely excited about the prospect of managing Team GB in front of a passionate home support during the event.
He told a press conference televised by Sky Sports News: "I've travelled around the country and picked off various players that I think are going to be important to the Olympic team, both English and home nation players, and the excitement which this tournament has generated is a real standalone.
Exciting
"There is no doubt that it could galvanise Great Britain. It's a really exciting tournament for me and it's probably one of the most exciting tournaments to take place at this age group (under-23, but each country will be allowed to select three older players).
"It's on our home soil. The only tournament I've ever played on home soil was Euro '96 and the feel-good factor was probably the best footballing experience I've ever had as a footballer.
"If we have some form of success at the Olympics, I'm sure the country will go absolutely wild.
"We're under the Olympic umbrella as well, so we're showcasing our sport at the Olympics, so I think there is a lot of expectation on us to present football in the proper light at the Olympic games."
The men's team will play their group matches at Old Trafford, Wembley and the Millennium Stadium with the draw set to take place on 24th April.