New team to be unveiled
Kevin Tyler is expected to be given a key role in new set-up
Last Updated: 13/09/12 8:58am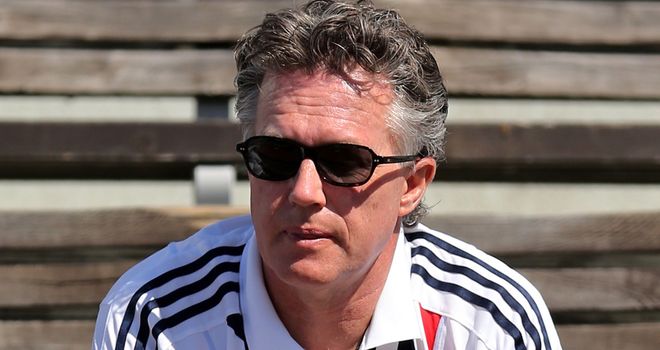 Charles van Commenee: The new team to replace him is set to be unveiled
Kevin Tyler is expected to be given a key role when UK Athletics announce their new coaching team to take over from head coach Charles van Commenee.
The governing body will unveil a new structure on Thursday after Van Commenee, the 54-year-old Dutchman who has been in post since 2009, confirmed he would be stepping down in December.
Tyler, who has been UK Athletics' strategic head of coaching and development since 2008, has built a reputation as a "coach of coaches" and worked closely with Van Commenee.
"His real reputation is as a coach of coaches who makes things happen."
Niels de Vos - UKA Chief Executive Quotes of the week
Promise
When he was appointed, UKA Chief Executive Niels de Vos described Tyler as "an outstanding coach", adding: "His real reputation is as a coach of coaches who makes things happen."
Van Commenee confirmed on Tuesday that he will step down as head coach, sticking to his promise to move on if the British track and field team failed to meet his own target of eight medals at the London Olympics.
British athletes won six medals in London, two short of the target, and although four were golds - two for Mo Farah plus Jessica Ennis and Greg Rutherford - Van Commenee has still decided to go.
Van Commenee said it was important for the sport that he stuck to his word.
De Vos said that UKA had been planning for life without Van Commenee for some time because they were always aware of the possibility he would leave after the Olympic Games.