Jackson eyeing Sochi success
British pilot already targeting next winter Games
Last Updated: 28/02/10 4:03pm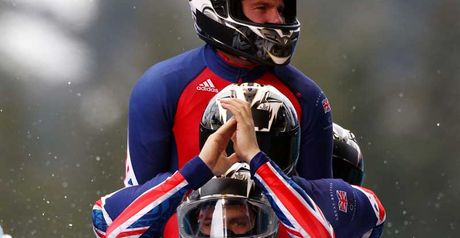 Jackson: Optimistic for the future
John Jackson is already looking forward to Sochi in 2012 after piloting Great Britain's four-man bobsleigh into 17th at the Winter Olympics.
Together with brakeman Allyn Condon, Henry Nwume and Dan Money, the quartet were competing in their first competition after only joining forces in the pre-Games holding camp in Utah.
A top-10 finish would have helped the team gain vital funding for next season and that might have been achieved had Jackson not flipped the sled in the third run at the Whistler Sliding Center.
However, the pilot remains optimistic for the future and believes the team has shown enough potential to become a force in the sport.
"We were hoping after the first run yesterday when we were in 11th, that we could have got into the top 10 and stayed there," he said. "That would have been good for funding.
"Obviously we've slipped back and today was more about getting a second run. We'll just see what happens. I'm looking to go to Sochi and hopefully these guys will be there with me too.
"We've gelled from the off. It just clicked into place straight away."